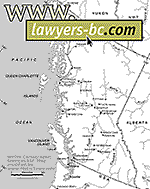 Buy / Sell Business Law & Acquisition Process Information Area
Intellectual Property, Trade Secrets, Technology & Business Lawyer
James Hutchison

see also Vancouver Business Lawyers Listings
What's New?
Reference Links for Legal Information
Members of Lawyers-BC.com
Robert B. Hutchison LLB
Arbitration Mediation ADR Services with 45 years of legal-court experience, serves BC from his Victoria offices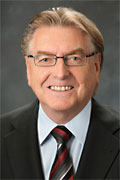 PATRICK EDWARD BION
Business-Commercial Services Lawyer
B.A. (UVIC - 1970), LL.B. (UBC - 1973)
Patrick is one of the three founding principals of McConnan Bion O'Connor & Peterson and has practised with the firm since 1975.

Patrick has an exclusively solicitor practice and concentrates in the areas of:

Commercial and business law,
Real estate development and
Acting on behalf of commercial lenders both in preparation of security documentation and realization of that security.

Patrick also has many small business clients and he advises those clients in all aspects of their legal needs. He also practises in the areas of wills, estates, trusts and estate planning.

McConnan Bion O'Connor & Peterson Law Corporation
Suite # 420 - 880 Douglas Street,
Victoria, B.C. Canada V8W 2B7
Phone: 250-385-1383 Toll free: 1-888-385-1383
Email Pat Bion: pbion@mcbop.com
Web Site: http://www.mcbop.com/patrick-e-bion
Street Map: down town Victoria location near Court House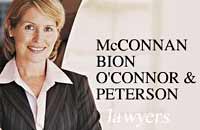 Businesses, big and small, operate in an ever changing and challenging environment. At McConnan Bion O'Connor & Peterson our experienced business lawyers offer a wide range of experience to all types of business. Our lawyers can advise on whether incorporation is right for you, review your commercial lease, assist with the purchase or sale of a business, and provide advice on financial issues.

The lawyers at McConnan Bion regularly provide advice to clients starting a new business, identifying issues and problems and suggesting workable cost effective solutions.

Whether you are an established business or just starting out, or maybe thinking about buying a business or taking in more partners or family, talk to McConnan Bion O'Connor & Peterson for sound legal advice and some practical suggestions.
[quote from website www.mcbop.com 061217]




Sean Dillman,Dip.Comp.Eng., BA, JD
Joins McConnan Bion O'Connor Peterson, in 2016, offering services in:
- Commercial and business law
- Residential and commercial real estate
- Wills and estates
- Trusts
Profile: www.mcbop.com/sean-t-dillman




N. Nima Rohani, BA JD
Joins McConnan bion O'Connor Peterson, in 2016 offering services in:
- Business law
- Creditors' remedies
- Real estate law and
- Construction law
See his profile at: www.mcbop.com/n-nima-rohani/
---
PAUL G. SCAMBLER, LLB. QC.
Preferred areas of practice: secured transactions, wills and estates, real property and commercial mediation.
"Paul G. Scambler, QC, has practised law with the firm of Clay and Company in Victoria, Canada, since 1978.

He has been a guest instructor for the Continuing Legal Education Society's Real Estate program in the Provincial Legal Training Course (PLTC). He was designated as Queen's Counsel by the British Columbia Attorney General in 2001. He has participated in training of lawyers in negotiation in Thailand (2002) and Cambodia (2001)."
[quote site 2005.07/06]
In 2005 he co-taught the UVIC Faculty of Law Real Property Transactions - Law 317 course from Sept. to Dec. 2005.
The course description includes "... Real property transactions form an important part of the commercial life of Canadian society. For most people, their single most important financial transaction will be the purchase of their home and the financing of it. For most businesses, purchasing land, leasing premises and financing by use of security on land is an important part of their operations.

This course is intended to introduce ... the fundamental legal issues involved in a real estate transaction. We will look at the process of the sale transaction from the listing of property and the obligations of the realtor to problems involved in the purchaser's enforcing remedies after closing of the transaction. We will spend a significant amount of the course on the fundamentals of mortgage transactions, including the implied terms of a mortgage, common mortgage provisions and the enforcement of mortgage security. If time permits, we will look briefly at leases, with particular note of the commercial leasing transaction. ..." [quote from course description at www.law.uvic.ca/Current_Students/
winter/317f01-2005description.htm 2005.05.11]
see also www.law.uvic.ca/Current_Students/
winter/masterlist.html
Paul G. Scambler, QC
Clay & Company
P.O. Box 961
837 Burdett Avenue
Victoria, BC V8W 2S4
Telephone: 250 386-2261
E-mail: pscambler@clay.bc.ca
Website: Clay.bc.ca

see also Paul Scambler's work with Peace Makers Trust "...Peacemakers Trust is a Canadian charitable organization dedicated to research and education on conflict transformation and peacebuilding" at www.peacemakers.ca



---
VICTORIA REGISTERED TRADEMARK AND PATENTS AGENTS
FOCUSING ON BUSINESS INTELLECTUAL PROPERTY LAW & CONTRACTS
Thompson Cooper LLP is a Canadian West Coast intellectual property law firm with offices in Victoria. Our professionals have a wide spectrum of education and experience, both technical and legal.

Lawyers that are a part of Thompson Cooper LLP, which also does business under the name Barrigar Intellectual Property Group include:

We serve our clients as lawyers, patent agents, and trademark agents.

Thompson Cooper LLP - Victoria office:

Suite 201 - 1007 Fort St.
Victoria, British Columbia,
Canada V8V 3K5

Phone: 1-250-389-0387
Email: doug@bcpatents.ca
---
BC CANADA CONSUMER CLASS ACTIONS · PRODUCT LIABILITY
PROFESSIONAL NEGLIGENCE
ICBC Personal Injury · Professional & Medical Negligence-Malpractice · Products Liability · Class Action Lawyer

An experienced trial lawyer with over 30 years experience, Bruce is internationally known for his role in Canada's Red Cross Tainted Blood Class Action as well as other Professional Negligence and Product Liability Cases

Has 30 years experience in general civil litigation related to e.g. business contracts, product liability, etc.

Bruce also acts as Plaintiff's Lawyer for ICBC-MVA Personal Injury Claims and Medical/Professional Negligence Cases.
Lemer and Company
540 - 220 Cambie St.
Vancouver, BC
V6B2M9
Phone: 604.642.6363
Website: BruceLemer.com... class-actions/overview
Email: www.brucelemer.com/lemer-and-company/contact-us/
see also Article in CanadaLegal.info by Rose Keith "Have you been wrongfully dismissed? Your employment contract terminated? Experienced wrongful resignation? An introduction to employment contract law by BC Lawyer, Rose Keith. "
Note: In 2007 Rose served as the President of the BC Trial Lawyers Association.


See her article "Employers: Reasons to Call Your Employment Lawyer Before You Think You Need Them " www.businessmatrix.com/ca-bc-employment/employment-law-plan...
See our detailed downtown Vancouver street map to Courts


See articles on various aspects of personal injury law, related to accidents with cars, motorbikes, cyclists, slip and fall , medical malpractice etc. written by Rose Keith, JD and Bruce Lemer, LLB at www.bcpersonalinjury.org a smart phone optimized web site in part sponsored by www.lawyers-bc.com
---
LISTING CORRECTIONS & CHANGES TO PERSONAL INJURY LAWYERS LISTINGS 2003-2015
NB
If you notice an error or omission in your listing above contact us at site admin for Lawyers-BC.com
KEITH, Rose A. updated 11.21.2013, 02.24.2005 01.29.2004
Barrister & Solicitor, Trial Lawyer
Personal injury Claims · Wrongful Dismissal · Sexual Assault · Contractual Disputes · Civil Litigation


1486 West Hastings St.
Vancouver, BC., Canada V6G 3J6
Phone: 604-669-2126
Toll Free: 1-888-651-6638
---
See also updated 2004 general listings of Vernon BC lawyers practising personal injury law
---
Vancouver BC Lawyers - Preferred Areas of Practice & Specialization Directory - Lawyer Updates
| Business Incorporation | Canada Immigration | Class Action | Car Accident / Personal Injury | Computer / Intellectual Property | Criminal Defense | Incorporation - Business | Insurance | Medical Malpractice | Real Estate | Wills Estates & Trusts |
Vancouver Personal Injury Lawyers - BC Canada
Vancouver Class Actions Lawyers - BC Canada
see listings of Class Action Lawyers dealing with potential class action areas of Competition Act Violations · Securities Fraud · Products Liability · Labour & Employment · Environmental Problems
read introduction article on class action law in BC
see Class Action FAQ's (Frequently Asked Questions)
Criminal Law - Defense Lawyers
Introduction to Criminal Law Presumption of innocence / Right to remain silent / Proof beyond a reasonable doubt / Due process / Kinds of criminal offences
Vancouver Canada Immigration Lawyers - BC Canada
BC Incorporations
Vancouver Computer Law - Intellectual Property "IP" Lawyers - BC Canada
Vancouver and BC General Insurance Lawyers - BC Canada
see listings of Vancouver General Insurance Lawyers
including: Professional Negligence & Medical Malpractice Insurance, Product Liability, Directors Insurance Law & Class Actions
Vancouver Real Estate / Conveyancing Lawyers - BC Canada
Vancouver Wills, Estates and Trusts Lawyers - BC Canada



| About Us Lawyers-BC.com | E-mail Us | Site Map | Legal Areas | What's New | Top of Page |

LEGAL DISCLAIMER:

The information provided on Lawyers-BC.Com is not intended to be legal advice, but merely conveys general information related to legal issues commonly encountered. Your access to and use of this Web site is subject to additional terms and conditions.

© copyright 1999 - 2006Lawyers-BC.com Services Ltd. Vancouver, BC, Canada



Original Web site design by Charis Infocom
Page last updated: 2015.07.14 & 22 NetPac.com Vancouver, BC and CanadaLegal.info
JAMES HUTCHISON, BA LLB, law practice is concentrated in corporate commercial law, finance and is one of Hutchison Oss-Cech Marlett law firm's intellectual property lawyers.
James started his legal career with the former Crease & Company, where he was a partner during his last 6 years.
James has a long history of charitable and volunteer work, including, acting as the president of the Garth Homer Society and a director of the Lester B. Pearson College of the Pacific.
Hutchison Oss-Cech Marlett
#1 - 505 Fisgard St.
Victoria, B.C. Canada V8W 1R3
Phone: (250) 360-2500 Toll Free: 1-866-887-4878
Email: jhutchison@hom-law.com
Website: hom-law.com
Location: Map to office
GEOFFREY HUGGGETT, BA JD; After law school, Geoff clerked at the British Columbia Supreme Court for Justices N. Smith, Bruce, Griffin, Silverman and Dickson.
Geoff practices primarily in the areas of corporate, commercial and business law and residential and commercial real estate law.
Geoff provides services to clients with respect to the formation, organization, development, operation and transformation of their businesses, including purchase and sale transactions, commercial contract review and preparation, commercial lease review and preparation, employee issues, mergers and acquisitions, succession planning and general corporate matters. Geoff also assists individuals and businesses with residential and commercial real estate transactions. Geoff also provides tailored services to both creditors and debtors.
For more info. go to http://www.hom-law.com/lawyers/geoffrey-a-huggett
---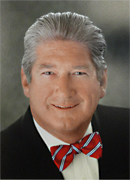 MICHAEL JAMES O'CONNOR, QC
B.A. (UVIC - 1971), LL.B. (UBC - 1974), Admitted to the BC Bar 1975, Appointed Queens Counsel 2006
Michael is a senior partner at McConnan Bion O'Connor & Peterson (since 1976) with preferred areas of practice which consist of all forms of civil litigation, with specialties in personal injury claims, estate litigation and foreclosure.

In 2006 Michael was appointed Queen's Counsel.

Michael currently chairs and is responsible for conducting hearings for 8 First Nations Assessment Review Boards throughout British Columbia. [as of 2011]

His practice also includes:

expropriation hearings,
property tax assessment appeals,
business contract disputes,
wills, estates litigation and
conveyancing.

Michael is the past chairman of the Victoria Hospital Foundation Board and chaired its highly successful "Together We Care" campaign raising $17 million for the hospitals on Southern Vancouver Island. He is currently the President of the Government House Foundation of British Columbia and the Past Commander of the Victoria Commander of the Order of St. John. Michael is Co Chair of the BC Paraplegic Association Spring Fund-Raiser in Victoria and Co Chair of the David Foster Foundation 25th Anniversary Gala. He has held several positions at the local, Provincial and National levels, including Vice president of the Canadian Rugby Union, President of the British Columbia Rugby Union and Chairman of Canada's First World Cup Rugby Team. Michael is the past vice chairman of the 1994 Commonwealth Games held in Victoria, BC.

Michael is also the recipient of the Queen's Jubilee Medal in 2002 and the Queen's Platinum Medal in 2012 for recognition of his outstanding Public Service in Canada.

Michael J. O'Connor, QC
McConnan Bion O'Connor & Peterson Law Corporation
Suite # 420 - 880 Douglas Street,
Victoria, B.C. Canada V8W 2B7
Phone: 250-385-1383 Toll free: 1-888-385-1383
Email: moconnor@mcbop.com
Web Site: www.mcbop.com/michael-j-oconnor-qc/
Street Map: downtown Victoria location near Court House
---
DIRK RYNEVELD, Q.C.
Dirk currently has a varied litigation practice advising both private and government clients on administrative law and civil litigation issues. He is primarily engaged as senior external counsel for the Civil Forfeiture Office of the BC Ministry of Justice.
His areas of practice include:
· Civil Forfeiture for the BC Ministry of Justice
· Personal Injury
· Real Estate
· Wills
· Estate Administration
Dirk Ryneveld, QC joined the firm of McConnan Bion O'Connor &amp Peterson in Victoria as Associate Counsel in June 2009, after a six-year term as Police Complaint Commissioner for BC. Prior to that, Dirk was a Senior Trial Attorney from 1999 - 2003 at the International Criminal Tribunal for the former Yugoslavia at the Hague, where he conducted several war crimes trials and also was lead counsel for the prosecution of the Kosovo component of the Slobodan Milosevic trial.
He has also appeared at all levels of court in British Columbia and the Supreme Court of Canada, as Deputy Regional Crown Counsel from 1974 - `1999. Dirk was appointed as Queen's Counsel in 1990.
DIRK RYNEVELD, Q.C.,
McConann Bion O'Connor & Peterson Law Corp.
Suite # 420 - 880 Douglas Street,
Victoria, B.C. Canada V8W 2B7
Phone: 250-385-1383 Toll free: 1-888-385-1383
Web Site: www.mcbop.com/dirk-ryneveld-qc
Street Map: down town Victoria location near Court House
---
JERRY McLEAN
BA. LLB.
Jerry has a general solicitor practice specializing in:
- Wills, Powers of Attorney, Representation Agreements,
- trusts and estate administration,
- as well as corporate matters.

Jerry has extensive experience assisting people to prepare for the possibility of incapacity and the reality of death as well as assisting Executors and Administrators to administer the estates of their loved ones or friends who have passed away. He also has long-time experience with real estate matters and corporations.

Jerry has been practicing law in the Victoria area since his call to the Bar in 1978. His most recent experience was as the managing partner of Straith & Company, Lawyers.

JERRY McLEAN, Barrister & Solicitor
McConann Bion O'Connor & Peterson Law Corp.
Suite # 420 - 880 Douglas Street,
Victoria, B.C. Canada V8W 2B7
Phone: 250-385-1383 Toll free: 1-888-385-1383
E-mail: jmclean@mcbop.com
Web Site: www.mcbop.com/jerry-mclean
Street Map: down town Victoria location near Court House
---
Note: Vancouver Medical Doctors / Medical Service Professionals wishing an experienced lawyer to incorporate their practice in the Metro Vancouver Region go to: Bruce Redekop, JD with Kerr Redekop Leinburd law firm, see his web site at VenturesLaw.com


---
JENIFER A. CHILCOTT, LLB LLM (Cornell),
Technology Lawyer



Jenifer is a technology lawyer with extensive international experience gained as in-house counsel for some of the world's foremost high technology companies. Jenifer has particular expertise in the negotiation and drafting of agreements relating to the licensing, sale and protection of intellectual property.

Through her many years of working as in-house counsel for technology companies of all sizes, Jenifer is able to provide her clients with valuable insight into industry best practices relating to the organization of their businesses and the protection of their intellectual property. Jenifer regularly assists technology companies in creating standard agreements and establishing procedures for managing contracts.

Jenifer also spent a number of years living and practicing law in Asia and the South Pacific, and is able to assist clients who wish to expand their business in those regions.

JENIFER A. CHILCOTT
FARRIS, VAUGHAN, WILLS & MURPHY LLP
3rd Floor - 1005 Langley Street
Victoria, BC
Canada V8W 1V7
Telephone: +1 250 382 1100
Web site: www.farris.com/contact/victoria-office
---
Sarah N. Goodman, BBA (hons), J.D.
Our firm provides a wide range of personalized immigration consulting and representation services. We take a great deal of pride in helping Canadian businesses succeed by addressing their human resource needs and in assisting individuals and families relocate to Canada. Providing our clients with effective and efficient service is our primary goal.
Each case is unique and each type of immigration application has specific pre-requisites, experience and documentation requirements. Accordingly, our job is to determine the most suitable type of application based on your particular circumstances and to facilitate the application process by completing forms, compiling documents and making submissions to the appropriate government body on your behalf.
The following is a list of business-immigration areas we can assist with:
Provincial Nominee Program Applications
Business Class Applications
Work Permits
Student Permits
Canadian Experience Class Applications
Skilled Worker Applications and Certifications
Skilled Trade Applications
Visitor Records and Visas
Family Class Sponsorships
Sarah N. Goodman
Barrister & Solicitor
Jeremy Carr & Associates
520 Comerford Street
Victoria, BC V9A 6K8
Phone: 250 - 388-7571
Email: sarahnicolegoodman@gmail.com
---
C O X T A Y L O R
Barristers Solicitors Notaries

Cox, Taylor is a full service law firm located in the heart of downtown Victoria. Our lawyers have a broad range of experience and expertise in the following areas of law:

Administrative;
Civil Litigation;
Construction;
Corporate and Commercial;
Creditors Remedies;
Employment and Labour;
Environmental;
Expropriation;
Family;
Municipal and Land Development;
Personal Injury;
Property Development;
Real Estate;
and Wills, Estates and Trusts.

Contact us to determine how we can help you.

26 Bastion Square
Third Floor Burnes House
Victoria, British Columbia
V8W 1H9
Telephone: 250.388.4457
Web site: www.coxtaylor.ca
Email: reception@coxtaylor.ca
Frank Carson,
B.Comm., LLB, QC
Frank maintains a busy solicitor's practice in the areas of: real estate, including commercial and residential sales, purchases and leases; commercial and corporate law, including buying and selling businesses, companies and corporate reorganizations; and wills and estates.
Frank Carson, Q.C. is actively involved with his community. His service has included 12 years as a council member of Oak Bay Municipal Council, a director of the Vancouver Island Health Authority, 6 years as a member of the Victoria Police Board, 17 years as a Trustee of the Queen Alexander Centre and Foundation, a member of the Greater Victoria Library Board and a member of the Greater Victoria Labour Relations Association.
Education: B.Comm., University of British Columbia (1976); LL.B., University of British Columbia (1977)
S. Frank B. Carson
Cox Taylor
26 Bastion Square
Third Floor Burnes House
Victoria, British Columbia
V8W 1H9
Telephone: 250.388.4457
Web site: www.coxtaylor.ca
Email: carson@coxtaylor.ca
---
AURORA L. FAULKNER-KILLAM B.M., LL.B.
Aurora's practice is primarily in civil litigation and administrative law.
Her work includes assisting clients with contracts, construction disputes, environmental management act liability, land use issues and municipal law problems.
Aurora advises clients, including corporations, administrative decision makers and not-for-profit societies on a variety of issues, including privacy, fiduciary obligations, administrative decision making and corporate governance. She advises clients generally on labour and employment issues, and represents clients and defends claims before the Human Rights Tribunal and Labour Relations Board.
Aurora appears regularly in Supreme and Provincial Court. She has assisted in expropriation compensation disputes and hearings before the Court of Appeal, Environmental Appeal Board and British Columbia Property Assessment Appeal Board.
AURORA L. FAULKNER-KILLAM
Cox Taylor
26 Bastion Square
Third Floor Burnes House
Victoria, British Columbia
V8W 1H9
Telephone: 250.388.4457
Web site: www.coxtaylor.ca
Email: afk@coxtaylor.ca
---
M. J. LAWLESS, BSc MPA LLB MA
update: 2013 - moved to BC Government Services
ALAN JEREMY PETERSON
Business-Commercial Law Lawyer
* retired 2013 from McBOP.com
---
RETURN TO HOME PAGE Lawyers-BC.com



---
MORE VICTORIA & VANCOUVER ISLAND LAWYERS
Personal Injury ICBC Claims



Catastrophic Injuries




Medical Malpractice & Professional Negligence




Sexual Assault · Civil Suits




WCB claims disputes




Wrongful Dismissal disputes



HUTCHISON OSS-CECH MARLATT
Barristers & Solicitors
#1 - 505 Fisgard St.
Victoria, B.C.
Canada V8W 1R3
www.hom-law.com
Toll Free: 1-866-887-4878
Victoria Tel: (250) 360-2500


---
R E F E R E N C E
I N F O R M A T I O N
What We Do

A women lawyers' practice group providing opportunities for networking and meeting to discuss and learn about strategies and initiatives to improve satisfaction, survival and success of women lawyers in their careers. Meeting topics have included skill development in marketing, establishing flexible practice arrangements, financial planning, mentoring new lawyers, and an annual dinner with women judges. [quote fr. www.cba.org/bc/s_wrain_visl/main]




---

... The Employment Law Section deals with employment law issues in non-unionized workplaces. [quote fr. www.cba.org/bc/s_employ/main]