Victoria B.C. Business & Technology Law
Geoffrey A. Huggett, BA JD
Geoff is a lawyer and notary public who practices primarily in the following areas of law:
Geoff provides services to clients with respect to the formation, organization, development, operation and transformation of their businesses, including purchase and sale transactions, commercial contract review and preparation, commercial lease review and preparation, employee issues, mergers and acquisitions, succession planning and general corporate matters.
Geoff also assists individuals and businesses with residential and commercial real estate transactions.
Geoff also provides tailored services to both creditors and debtors.
Go to Geoff's main profile at for more information https://www.hom-law.com/lawyers/geoffrey-a-huggett
---
Dana G. Quantz, BA JD
"Dana Quantz has a broad litigation practice with a focus on
personal injury,
corporate and commercial litigation.
Dana regularly appears in the British Columbia trial courts, the British Columbia Human Rights Tribunal, and the Workers' Compensation Appeal Tribunal. He also appears on behalf of clients at the British Columbia Labour Relations Board, at judicial review in the British Columbia Supreme Court, and at appeal in the British Columbia Court of Appeal.... "
See his main profile at: https://www.hom-law.com/lawyers/dana-g-quantz/
Personal Injury and Civil Litigation Services




Lorenzo is fluent in English, Italian, French & Spanish

"NOUS PARLONS FRANÇAIS, SE HABLA ESPAÑOL, SI PARLA ITALIANO"




LORENZO G. OSS - CECH, BSC, LLB

Law Practice focuses on:
Barri A. Marlatt, LLB

Her practice areas include:

ICBC Personal Injury Claims Disputes & Settlements
Sexual Assault
Wrongful Dismissal
Wills Disputes

Barri is particularly interested in brain injury litigation and devotes time to a local non-profit society in support of survivors of brain injury.

see her main profile on https://www.hom-law.com/lawyers/barri-a-marlatt
---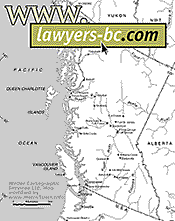 Return to Lawyers-bc.com Lawyers Directories