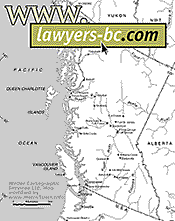 Metro Vancouver Lawyers Directories
Business & Entrepreneur Ventures Development & IP-IT Trademark Copyright Lawyers

Class Action Lawyers for Product Liability, Professional Negligence, Competition Act Violations
Alexandra C. Wong, LLB LLM MBA, - Canada & USA business, commercial, and technology law

ELLIS BUSINESS LAWYERS
"We solve disputes"

Perpinder Singh Patrola, Business, Intellectual Property Lawyer with offices in Surrey and downtown Vancouver.
























































See also Lawyers-bc.com Trademarks / Patents / Intellectual Property / Intellectual Capital Lawyers Directory
·
Vancouver Business-Commercial Transactions Technology Transactions IP-IT Lawyers with Canada-USA-Global Cross-Border Services
Canada·USA·China·Asia | USA California Business Immigration
SORÈL LEINBURD, barrister & solicitor, LLB
Corporate, Business and Technology Law
"With almost 30 years of experience, Sorel practises in corporate, business, and technology law offering seasoned advice & expertise in those fields." (quote from https://leinburd.com 2018.01.31)

Sorèl's practice focuses on corporate & commercial law, information technology ("IT"), intellectual property ("IP") law.

Sorèl's IT experience includes computer software development agreements, technology licensing, a range of internet and e-commerce agreements, distribution and representative agreements, confidentiality agreements, employment and consulting agreements. His IP experience covers trademarks, trade secrets and copyright matters.

On the corporate and commercial side, Sorèl's experience includes company formation, shareholders and partnership agreements, sales and acquisitions of businesses, financing, commercial leasing, incorporate restructuring transactions, and a broad range of business contracts.

Sorèl's clients include small and medium-size businesses and entrepreneurs at all stages of development including start-ups and growth companies. Representative clients and their scope of activities include software and hardware development, technology development & manufacturing, technology marketing, food, clothing & product manufacturing, commercial real estate holding companies, and professionals including medical doctors, dentists, architects and lawyers. Sorèl is also regularly engaged by other lawyers to provide professional services to their clients.
SORÈL LEINBURD, LLB
barrister & solicitor
Bell Alliance, Lawyers & Notaries Public
Suite 201 - 1367 West Broadway
Vancouver, BC
V6H 4A7
Phone 604 873-8723


Also see more about this corporate business tech lawyer at https://leinburd.com

VANCOUVER BUSINESS LAWYERS & LAW FIRMS DIRECTORY



www.ventureslaw.com
Legal Solutions for Business & Entrepreneur Ventures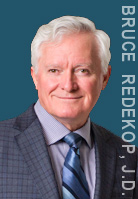 BRUCE REDEKOP
barrister and solicitor, BA, JD,
Registered Trademarks Agent
Business Planning & Legal Consultant for Business & Entrepreneur Ventures
Some of the areas that Bruce can assist with include:
Business organizations and reorganizations
Business or property sales and acquisitions
Finance
Trade-marks and intellectual property
Contracts
Lease matters
Employment Law
Commercial disputes
Business and property succession
go to www.VenturesLaw.com for more information about what Bruce's services might offer your business plans.
BRUCE REDEKOP, JD
Bell Alliance, Lawyers & Notaries Public
Suite 201 - 1367 West Broadway
Vancouver, BC
V6H 4A7
Phone 604 873-8723
---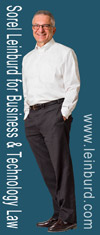 SORÈL LEINBURD
barrister & solicitor, LLB
Business Lawyer · Intellectual Property · Information Technology · Registered Trade-mark Agent · Transactional Law
SORÈL LEINBURD, LLB
barrister & solicitor
Bell Alliance, Lawyers & Notaries Public
Suite 201 - 1367 West Broadway
Vancouver, BC
V6H 4A7
Phone 604 873-8723


Lawyers-BC Profile: Sorèl Leinburd
---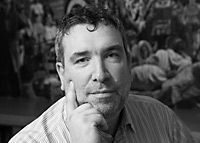 HARVEY MELLER - B.Sc. LLB,
Barrister & Solicitor
Mr. Meller's practice focuses on providing general corporate commercial advice with a specialization in entertainment law. Mr. Meller's key areas of specialization include:
Business Purchase & Sale
Corporate Financing
Entertainment Law
Guidance to Arts Organizations
Incorporations
Shareholder Agreements
Harvey's practice focuses primarily on providing general commercial advice for businesses in all industries including the provision of advice in the entertainment field and for arts organizations. Particular practice areas include, the sale and purchase of businesses, commercial leasing, the preparation and drafting of shareholder agreements, and general corporate matters relating to incorporation, amalgamation, financing and revisions to the structure of the corporation. As an entertainment lawyer, Harvey has provided advice regarding film financing, errors and omissions insurance, contracts for services and general matters relating to intellectual property.

Before practicing law, Harvey was a prominent local modern dance choreographer and was the co-artistic director of a successful modern dance company for a ten year period. His undergraduate specialization was in math and computer science. Harvey's unique experience as an artist, mathematician, business operator and business partner helps him to provide unique, thoughtful and creative solutions to meet his client's various needs and objectives.

EDUCATION

University of Manitoba, Winnipeg, Manitoba, BSc - 1979
University of British Columbia, Vancouver, British Columbia LLB - 1983
Simor Fraser University, Burnaby, British Columbia, Extended studies diploma in the Fine and Performing Arts - 1986
Harvey Meller Law Corporation
in association with Kerr Redekop Leinburd
Barristers & Solicitors
#410 - 1333 West Broadway
Vancouver, BC, V6H 4C1
Direct Line: (604) 484-0293
Web site: www.krlb.com/ ...harveymeller.html
Telephone: 604.734.4554
METRO LAW OFFICE LLP

Larry D. Routtenberg
"... is a founding partner of Metro Law Office LLP and has been actively involved in the Metropolis at Metrotown's businesses since 1992. Larry was called to the bar in 1983. He obtained his Law and Commerce degree from the University of British Columbia.

Larry specializes in Wills, Estates and Estate Planning, Real Estate, Corporate, and Family Law (uncontested). Larry prides himself on a constructive and collaborative approach to solving legal problems in a timely and cost effective way.



Ferhad Sean Amiri, JD (Ottawa)
"... practices Family Law, Real Estate, Wills and Estates, Corporate Law, Employment Law, Immigration and Personal Injury. He is licensed to practice law both in British Columbia and Ontario and is a member of the Law Society of British Columbia and the Law Society of Upper Canada."

"... Mr. Amiri is fluent in Dari and Farsi (Persian), Pashto, Urdu, and Hindi. In his spare time he writes poetry in Dari and Farsi ..." [quote fr. MetroLaw.ca]

Buy / Sell / Incorpating a Company
come see us at Metro Law LLP at

Metropolis at Metrotown
across from Superstore checkouts
Burnaby, BC
Suite 1141 - 4700 Kingsway
Burnaby, British Columbia
Canada, V5H 4M1
Phone: 604-434-5100
Website: MetroLaw.ca


---
PRO BONO LISTINGS
---

ELLIS BUSINESS LAWYERS
"We solve disputes"
MELDON ELLIS - BA, JD, Attorney, Barrister & Solicitor and Mediator
Business Disputes
Shareholder, Tax, Construction
Ellis Business Lawyers has experience in resolving business disputes, corporate shareholder disputes, construction disputes and tax & estate litigation matters.
Class Actions
Settle Common Legal Issues!
A class action is a lawsuit that is filed by a representative plaintiff on behalf a group or class of plaintiffs that have a common legal issue to be determined by the court.
Collections Law
Canadian & US Collections!
Ellis Business Lawyers provides a full range of commercial and retail and consumer debt collection services for both domestic and international business clients.
Corporate Law
& Commercial Services & Advice!
Corporate commercial services in the areas of: Incorporation, Buying & Selling, Commercial Leases, Almalgamations and Commercial Contracts.
Entertainment Law
Film, TV & Literary Publishing
Ellis Business Lawyers represent parties in many aspects of entertainment law, particularly film, television and literary publishing. Call us at 604-239-3344.
Mediation Services
Commercial Disputes
Meldon Ellis is a trained mediator and he conducts mediation of commercial disputes and he represents acts as counsel for parties involved in mediations.
Tax Litigation
Defend Tax Payers
Ellis Business Lawyers has experience in tax litigation cases on behalf of taxpayers against the Minister of Finance. We also defended tax payers in actions by CRA.
CONTACT US
We Resolve Disputes
Ellis Business Lawyers offer a full range of commercial, retail and consumer debt collection services for both domestic and international business clients.

Ellis Business Lawyers
Suite 400 – 1681 Chestnut Street,
Vancouver, BC, V6J 4M6,

phone: 604-688-7374
email: info@ellislawyers.com
website: ellislawyers.com
---
LANDO & Company LLP
(quote fr. website 2014.08.07)


Areas of Practice

Lando & Company LLP provides legal services focused in the areas of real estate development, finance and business law. For a description of our major practice areas, please make a selection below:

Commercial and Investment Real Estate
Real Estate Development
Corporate Law
Business Law
Wills, Estates and Trusts
Commercial Lending, Borrowing & Finance
Commercial Litigation
Strata Property Law
Construction


nb Lando & Company, LLP
"On Aug. 1, 2017, the team from Lando & Company LLP joined the Vancouver office of Gowling WLG, an international law firm with more than 1,400 professionals in 19 offices around the world." [quote fr. web site lando.ca 2019.03.27]
more info. ref the move was on " https://gowlingwlg.com/en/canada/news/gowling-wlg-welcoming-real-estate-team-from-vancouver%E2%80%99s-lando-company-llp/ -- but this page no longer active in 2019
---
SABA Z. NAQVI, BA JD
Saba practices in the area of U.S. and Canadian immigration law. She is a founding member of Boughton Law's Cross Border and Immigration practice groups.
She is licensed to practice law in the State of California and the Province of British Columbia.
Saba represents corporations and individuals in a wide range of U.S. and Canadian immigration and citizenship matters - with experience in the:
biotechnology,
engineering,
manufacturing,
food,
agriculture, and
IT (information technology) sectors
Her immigration practice includes:
applications for temporary and permanent residence including applications for work permits, NAFTA based applications including TN status and intracompany transferee applications,
British Columbia Provincial Nominee Program (BC PNP) applications,
immigrant investor cases for permanent residence in Canada or
Green Card status in the United States,
spousal sponsorships and citizenship matters.
Saba also defends clients in matters of inadmissibility, appeals and application refusals before the Immigration Division and the Immigration Appeal Division tribunals.
She regularly represents clients with cross border inadmissibility issues including
U.S. waivers, applications for criminal rehabilitation and temporary resident permits.
Saba often advises businesses on navigating cross border customs issues such as, importing and exporting goods between Canada and the United States.
Saba Z. Naqvi
Associate Counsel
Boughton Law Corp.
Suite 700 - 595 Burrard St.
P.O. Box 49290
Vancouver, BC
Canada V7X 1S8
Phone: 604 647 4139
Email: snaqvi@boughtonlaw.com
Web: https://www.boughtonlaw.com/ people/ lawyers/saba-z-naqvi
---
PERPINDER SINGH PATROLA, B.A., LL.B.

Business Lawyer
"...Perpinder has counseled on a broad spectrum of matters from:

incorporations,
complex mergers and acquisitions,
public offerings, and
private placements
to international licensing agreements and
multinational trade-mark applications.
He has advised private and public companies, large enterprises and start-ups, and Canadian and foreign companies.
Prior to starting Patrola Law, Perpinder practiced with two of Canada's largest corporate law firms, on Bay Street (Toronto) and in Vancouver. He was called to the Ontario Bar in 2006 and to the British Columbia Bar in 2007." [quote fr. website 2019.03.27]
Perpinder and associates handle a range of services including:
Business
Incorporations
IP & Trademarks
Employment Law
Dental Law
Blockchain Law
Wills & Estates
Real Estate
Immigration
Securities
Perpinder Singh Patrola
Patrola Law Corporation
Unit 112,
12827 76 Avenue
Surrey, BC
V3W 2V3
Phone: 778 565-4700
Website: patrolalaw.com

VICTORIA & VANCOUVER ISLAND BUSINESS LAWYERS & LAW FIRMS


JAMES HUTCHISON, LLB
Victoria BC - Corporate-Commercial Law, Finance & Intellectual Property Law
see J.S. Hutchison practice profile


LORENZO OSS-CECH, BSC LLB
Victoria BC - Corporate-Commercial Litigation, Personal Injury & Technology Law
is fluent in English · Italian &middot Spanish and also speaks some French.
see L. Oss-Cech practice profile


PAUL SCAMBLER, LLB, QC
Preferred areas of practice: Secured transactions, wills and estates, real property and commercial mediation
Clay and Company,
P.O. Box 961
837 Burdett Avenue
Victoria, BC V8W 2S4
Telephone: 250 386-2261
E-mail: pscambler@clay.bc.ca

see P. Scambler, practice profile
Jenifer A. Chilcott LLB, LLM

"Jenifer Chilcott is a commercial solicitor with extensive experience gained as both in-house and external counsel for some of the world';s foremost high technology companies.
Jenifer has particular expertise in the negotiation and drafting of agreements relating to the protection and commercialization of technology, including licenses, distribution agreements, contracts for professional services, and development agreements." (quote from www.farris.com 2012-11-29)
Jenifer is a technology lawyer with extensive international experience gained as in-house counsel for some of the world's foremost high technology companies. Jenifer has particular expertise in the negotiation and drafting of agreements relating to the licensing, sale and protection of intellectual property.
Through her many years of working as in-house counsel for technology companies of all sizes, Jenifer is able to provide her clients with valuable insight into industry best practices relating to the organization of their businesses and the protection of their intellectual property. Jenifer regularly assists technology companies in creating standard agreements and establishing procedures for managing contracts.
Jenifer also spent a number of years living and practicing law in Asia and the South Pacific, and is able to assist clients who wish to expand their business in those regions.
Jenifer A. Chilcott,,
- Jenifer practices in Victoria BC, at the Victoria offices of FARRIS - serving clients in the Capital Region District's growing technology sector, Metro Vancouver and throughout the Pacific Rim.

Telephone: 250 405 1987
Email: jchilcott@farris.com
Web: https://farris.com/ people/ jenifer-a.-chilcott

·
Class actions "Allowing consumers and small businesses to band together and hire a highly qualified lawyer."
LEMER and COMPANY,
210 - 900 Howe St.
Vancouver BC, Canada V6Z 2M4
Phone: 604.642.6363
Website: www.brucelemer.com/class-actions/overview
---
WORKPLACE LAW
ROSE KEITH, JD
Workplace Law, lawyer & mediator
Rose is Associate Counsel with the Harper Grey. Her practice focuses on Workplace Law helping both employers and employees find solutions to workplace issues.

"With over 25 years of experience, Rose brings sound judgment and a well-rounded perspective to her broad practice. The guiding principle for Rose is finding the right legal solution for her clients and in doing so nothing is more important than being respectful, compassionate and responsive."

"Her general civil litigation practice has provided her with extensive experience in plaintiff's personal injury matters, workplace law matters and general civil litigation. Her general civil litigation practice has exposed her to a broad spectrum of matters including defamation, misappropriation, contractual breaches and sales of businesses." (quote from her profile, link below 19.04.10)
see more of her: Biography - Experience - Credentials at: https://www.harpergrey.com/lawyer/rose-keith/
CONTACT
Rose Keith, Associate Counsel
Harper Grey LLP
3200 – 650 West Georgia Street
Vancouver, British Columbia, V6B 4P7
Canada
Tel: 604 687 0411
Email: rkeith@harpergrey.com
Phone: 604.895.2911
*Rose Keith Law Corporation
ASSISTANT
Andrea Gordon

---
Business: Product Liability / Commercial Contracts / Consumer Class Actions
Felicity Schweitzer, is a lawyer, with a Master of Law degree from London UK and previous experience in: business transactions, intellectual property, advertising law, and consumer protection. She is with Lemer and Company, in downtown Vancouver working on consumer / commercial contracts / product liablity class actions.
Bruce Lemer, LLB, is one of the most experienced class action lawyers in Canada, being co-counsel in Canada's Tainted Blood Products and the Red Cross class action in the 1990s which resulted in the largest settlement of its time. See www.brucelemer.com/class-actions/overview/ for more information about both these lawyers and the services of this Vancouver law firm.
LEMER and COMPANY,
210 - 900 Howe St.
Vancouver BC
Canada V6Z 2M4 Phone: 604.642.6363
Website: www.BruceLemer.com
---
O N T A R I O L A W Y E R S FOR
Canada · TradeMarks Agent · Copyright · Business Law
Ottawa · Greater Toronto Area ·
---
see also CHARITY & NOT-FOR-PROFIT LAW from Carters Professional Corporation www.carters.ca (Carters) is one of the leading firms in Canada in the area of charity and not-for-profit law and is able to provide a full range of legal services to its charitable and not-for-profit clients, as well as to individuals, corporations and businesses. With offices in Orangeville, Ottawa, and Toronto Ontario ..... Carters provides assistance to clients across Canada and internationally with regard to all aspects of charity and not-for-profit law. The lawyers and staff at Carters are committed to excellence in providing clients with complete legal solutions for their unique needs.
Carters Professional Corporation
Orangeville Office 211 Broadway, PO Box 440 Orangeville, Ontario, Canada L9W 1K4 Tel: (519) 942-0001 Fax: (519) 942-0300 Toll Free: 1-877-942-0001
Ottawa Office
117 Centrepointe Drive, Suite 350
Ottawa, Ontario, Canada
K2G 5X3
Tel: (613) 235-4774
Toll Free: 1-866-388-9596
Toronto Office
67 Yonge Street, Suite 1402
Toronto, Ontario, Canada
M5E 1J8
Tel: (416) 594-1616
Toll Free: 1-877-942-0001
Carters Professional Corporation
Barristers • Solicitors • Trademark Agents
Toll Free +1-877-942-0001
www.carters.ca
info@carters.ca

Carters.ca Intellectual Property & Information Technology Law
---
ANDREA RASMUSSEN B.F.A. (Windsor On.), LL.B. (UBC)

the corporate and commercial partner at Wilson and Rasmussen LLP and an experienced solicitor ... Her "business law" practice involves representation of many large, well-established firms, as well as new companies in and around the Province of BC. Andrea and her trusted and experienced assistant, Amalia, would be pleased to assist with your incorporation, commercial lending, leasing, or business sale/purchase transactions.

Areas of Practice:

Company Law (including Incorporations: Provincial, Federal and Extraprovincial, Sole Proprietorships, Partnerships, Shareholder Agreements)
Contract Law (including Co-ownership Agreements and Joint Venture Agreements)
Commercial Lending and Borrowing (preparation and advice on loans and security documentation for the Lender and Borrower registered in the Land Title and Personal Property Security Registries of B.C.)
Employer / Employee Issues (negotiations, contract review, drafting and advice, Wrongful Dismissal issues and Employment Standards law)
Commercial Leases (review, advice and drafting)
Buying and Selling Businesses (Assets or Shares in Companies)
Wills and Estates (including drafting and advice on Wills, Powers of Attorney, Representation Agreements, Living Wills, Probate and Estate Administration)
Residential Real Estate (Buying, Selling, Mortgaging)

ANDREA RASMUSSEN, barrister & solicitor Wilson Rasmussen LLP
Suite 300
Guildford Landmark Building,
15127 - 100th Avenue
Surrey BC, V3R 0N9
Phone: 604-583-7917 (#41)
Email:
Website: www.wilsonrasmussen.com/bio_rasmussen.html
---
SMALL CLAIMS DEBTS
Small Claims - Court Services - B.C. Ministry of Justice
For Example: If your claim is for $35,000 or less you should sue in Small Claims Court.
---
· Business Trade Marks & Patents Agents

· Canada Business Immigration Lawyers for NAFTA / IntraCompany Transfer Work Permits-Visas

· Employee & Employer Lawyer for Wrongful Dismissal / Wrongful Resignations
---
BAILY McLEAN
Corporate-Commercial Lawyers
Frank M. Baily, B.Sc. LLB.
Brent A. McLean, B.Comm. LLB.

Barristers & Solicitors Serving Metro Vancouver for 40 years in the areas of:

· Corporate - Commercial Law
· Shareholder Agreements & Disputes
· Employment Disputes / Wrongful Dismissal
· Corporate and Commercial Transactions
· Corporate Restructuring
· General Drafting of Commercial Agreements
· Corporate Security
· Civil Litigation
· Commercial Leases
· Mortgages & Real Estate Conveyancing
· Wills Estates & Trusts Administration, including Estate Disputes


BAILY McLEAN
900 - 4720 Kingsway
Metrotower II (next to the Metrotown Bus Loop Entrance to the Mall])
Burnaby, BC
V5H 4N2
Tel: 604-437-6611
Fax: 604-437-3065

Website: www.bmgm.com

---
VANCOUVER · NEW YORK · SINGAPORE · CHINA
MultiLingual Lawyer Alexandra Wong LLB, LLM, MBA
international business & trade legal & planning development
Cross Border Lawyers Canada-USA & Asia-Pacific Legal Practice


ALEXANDRA CELINE WONG LLB, LLM, MBA
International Business and Technology Lawyer
Vancouver & New York Associate Offices
Licensed to Practice Law in BC, Canada and New York State, USA
Bar admissions: Canada (BC & Ontario) · United States (New York) · Singapore
ALEXANDRA WONG's Legal practice areas include:
Corporate / Commercial Law
Mergers & Acquisitions
International Investment & Transactions
International Structure & Finance
Technology Law
Business Outsourcing, Insourcing, Offshoring, Nearshoring
Business Succession Planning
Commercial, Construction and Engineering Litigation
Professional Practice Issues and Disputes

A business lawyer with international experience in Asia and North America with a focus on international business, corporate/commercial, finance and engineering/technology law.

Alexandra's corporate and commercial practice focuses on companies entering or doing business in U.S. and Canada. Alexandra's experience includes formation of legal entities, shareholders, partnership and alliance agreements, mergers, sales and acquisitions of businesses, procurement, distribution, outsourcing and service agreements, financing, commercial leasing, corporate restructuring transactions.

Alexandra's engineering/technology practice includes engineering and construction agreements, software development agreements, technology reselling, transfer and licensing agreements, internet hosting and e-commerce agreements, distribution and representative agreements, confidentiality and non-competition agreements, employment and consulting agreements.

Alexandra aims to deliver innovative and commercial astute legal advice, with a service level that is accessible, prompt, effective and at a reasonable cost.

In the 1990s, Alexandra worked on both transactional and litigation aspects of business, corporate and commercial law in Singapore with Joseph Hoo Morris & Kumar, a long time general practice firm in Singapore. She also served as legal counsel to the shipyard division of SembCorp Industries Ltd, a publicly listed Singapore conglomerate trading on the Singapore Stock Exchange. Aside from her legal practice, Alexandra has worked with individuals and companies on investments and market development/expansion in U.S. and Canada.

Alexandra is also an Attorney-at-law in the State of New York and is associated with the firm of Rosensteel Law in New York City, practicing international, business and technology law.

Barrister & Solicitor, B.C. Canada
Barrister & Solicitor, Ontario, Canada
Attorney-at-Law, State of New York, USA
National University of Singapore law school law.nus.edu.sg where she obtained both her Bachelor (1994) and Masters (1996) in Law in international business and corporate finance
Concordia University business school in Montreal, Canada where she graduated with an MBA (2004 Masters in Business Administration) in finance, business valuations and organizational and strategic consulting.
Aside from her legal practice, Alexandra has consulted with investors and businesses in real estate, solution-provision, distribution and tourism industries.
Alexandra Wong - WONG and ASSOCIATES
Peninsula Business Centre
15388 - 24th Avenue,
Surrey BC.
Telephone: 604-628-2317
E-mail: A. Wong
Website: EngTechLaw.com
see also New York Attorney-at-law Profile for Alexandra at www.RosensteelLaw.com
Attorneys


ROSENSTEEL LAW www.rosensteellaw.com

"... Legal Services for the High-Tech, High-Paced, Global Marketplace"

Rosensteel Law is a full-service law firm. Through an organized team of attorneys and professionals, and a well established network of correspondent law firms overseas, the firm provides world-wide legal counseling.
[in other words] .... a full-service law firm specializing in servicing technology oriented companies and individuals.

Rosensteel Law LLC practices in the following areas of law:
- Technology Law,
- Computer Law,
- Intellectual Property Law,
- General Corporate Law,
- Business Law,
- Tax Law,
- International Law,
- Real Estate,
- Commercial Arbitration, Commercial Litigation,
- Mergers and Acquisitions,
- Funding and Banking Transactions,
- Emerging Technologies .

The firm advises clients in North America and worldwide, including Europe, Asia and South America." [authorized quote fr. website/associate 2019.04.10 caw, 2010.09.09, 2009.08.13 , 2005.07.01 ]

ROSENSTEEL LAW
World Financial Center
Brookfield Place
200 Vesey Street, 24th Floor
New York, NY 10281
USA
Tel: (646)952-8770
E-Mail: rosensteellaw@hotmail.com
Internet: www.rosensteellaw.com
LIE DETECTOR / TRUTH VERIFICATION TESTING FOR CRIMINAL COURT CASES & BUSINESS SECURITY SCREENING
Pacific Polygraph Services Ltd.
John I. R. Weller
RETIRED 06, 2019

Other Lawyer's Support Services



Private Investigators & Investigation & Corporate Security Services
in Canada & USA


* * * * *


* See also MAP of Greater Vancouver Municipalities including Surrey, New Westminster, Burnaby, Vancouver, Richmond etc.
---
Throwing a net over the new writing
- or -
Freelance writing in an electronic age
- or -
2009 Future Predictions from 1997

by: Brian Buchanan, MBA buchanantwo@gmail.com
- freelance writer and business consultant, Vancouver, BC, Canada
-originally published in www.provenance.ca / ISSN 1203-8954 - Vol. 2 No. 2 Spring 1997
Whatever will happen to freelance writing in the electronic age? One answer: everyone will do it. That is, everyone will have access to the envigorating ethers of the Net to search for primary information and publish one's own explications, prolificly, at will.
Who will need magazines and newspapers? One will merely read the wire service stories or other information from research or intelligence-gathering data banks right off the screen, print what one wants and move on to the thousands of usenet groups, forums and other collections of like-minded or like-interested devotees of every subject under the sun. Out of the hunt for Everyman's red october will come everyone's private magazine. A very sophisticated clipping file, personally spun.
Oh sure, the odd large-circulation mags like Time Time.com , US News (www.usnews.com and World Report , perhaps even Toronto-focussed Macleans (MacLeans.ca might hang around in an electronic form, paying a few staffers and even fewer freelancers to scribble a few words. But won't information technology make everyone an editor-writer-researcheo Magazines are all electronic now.
Won't scale economies make them cheaper operations requiring fewer writers? Sure, but look at the these magazines on the net. They're still made the old way. Once a month anachronisms. So maybe even the conventional big publications will fade away. They're not current and "now" enough. The newly and truly wired will simply go out for a quick hunt with a good search engine and concoct his news and commentary fresh, without intermediaries.
One quibble in all this compositional democracy. Oh, maybe two or three. Analytical and writing talent are relatively rare currencies.
Most people, even bright sparks, couldn't write their way out of a paper bag. In fact, considering the quality of 95% of what one sees on the net, most authors of this dreck should wear paper bags to hide their embarrassment. Although judging by the hubris betrayed on much of the net prose, its authors probably have severely underdeveloped shame glands.
So modern wired man and woman may still turn to professional thinkers and writers for their daily intellectual bread, instead of attempting to make it themselves every day, or hoping to rely on the humble efforts of multitudes of fellow amateurs.
Equal technical access won't produce equal intellectual product. History revealed a similar phenomenon with the Gutenburg revolution: at first everyone got into the printing game, churning out gigantic volumes of uneven quality, but mostly bad. By the end of the 18th Century, professional writers and publishing houses were firmly established, and amateurs receded into richly deserved oblivion. Look at the amateurs' works now and weep for egalitarianism. And pray for the professionalization of the net.
So there will still be a place for writers. The great freelancing rush will give way to the best and brightest, just as the post-Gutenburg printing rush did the same. Talent will out. Or more accurately, lack of talent will be out; possession of creativity will be commercial. But freelancers? Maybe the future for them is particularly bright. Look at the syndicated writers on the US commercial net services now. Can one imagine one's favourite columnists available for sale one column at a time? "Let's see, today I'll buy a Fotheringham [Allan] and a Palmer [Vaughn - syndicated newspaper columnists based in BC]." The service is there now for a few well-established writers who earned their fees and following from the hardcopy media.
In the next millennium, writers will carve commercial swaths and flog words to a hungry public who will only know these authors as the creatures of the ether. New writers will emerge, marketing their wares globally while protecting their creative efforts and charging for it one hit at a time. Newspapers will be modular, barely recognizable things, sold in fragments, on good screens and downloadable in myriad forms, changing shape and substance before your eyes with new stories and commentary from freelancers and staffers alike. Exciting? Sure. Daunting? Yes, that too. So, how do we flog our wares, now that we don't call up stony-faced editors with queries any more? On the brighter side, no longer will we suffer the bad editing travesties of lesser talents. The dreadful old truth will no longer matter: those who can't write, edit. Editors will disappear like the T-Rex's they so often resemble.
We have seen the future. It is us. However, it needs work. The plots will undoubtedly thicken. A great deal is left to do in copywriting and marketing. He who creates order of this chaos will make many of the next billions. Let us at 'em.
- Brian Buchanan
---
HOUSEHOLD WORDS . . . in our infinite variety. . .
the prose mundane: verbal concrete and two by fours -- for reports, letters and writing on the routine and regular spin of company life verve and clarity that practical, speedy communications can handle.
paint and decor, in words: when bragging and vivid description go public -- paper and electronic brochures, video scripts and advertisements with gusto and guises --- lights, camera . . . we're in action!
rich tapestries and wordful art: when the commercial milieu draws up to its fullest cultural height, colourful ribbons of artful narrative spin their way across the pages and screen, looking a lot like serious literature, with a client in the star turn --- public relations releases, commissioned articles and extended stories reach deeper into the body politic and body commercial, looking to impress.
Brian Buchanan sells words. Just that. While he works with photographers and artists of various sorts on projects, he has one product line: words, words and more words. Tis enough. Twill serve. Would you like him to save a good word or two for you? Call him. Go on. The costs are surprisingly low.
When that old wordsmithing is just getting you down, call an expert. Brian Buchanan knows the alleys and byways of commerce and education. He can get you there from where-ever your rhetoric may maroon you.

Brian Buchanan.
buchanantwo@gmail.com
| Top of Business Lawyers Directory | Top of Article | Lawyers-BC.com HOME |
Republished by permission © Copyright 2001 Brian Buchanan - by ServiceMatrix.com
Site administration and publisher Netpac communications ltd.
Originally published by Provenance web magazine for information professionals, Provenance.ca &copy Copyright Brian Buchanan 1997

---
Project sponsorship: In 2012 lawyers-bc.com lawyers are partly sponsoring developing website BusinessMatrix.com
·
VANCOUVER BUSINESS IMMIGRATION LAWYER

NASEEB K. KAHLON, J.D.
Canada Immigration Lawyer
serves clients in:
· English
· Punjabi
· Hindi आव्रजन वकील
Background:
Ms. Kahlon was called to the British Columbia Bar in 2008. Her practices focuses on all areas of immigration law.
She takes great pride in assisting both individuals and families relocate to Canada, as well as helping Canadian businesses succeed by addressing their human recourse needs. Providing her clients with effective and efficient service is her primary goal.
Ms. Kahlon understands that the decision to immigrate to Canada is a central one in most of her clients' lives and makes it a priority to ensure that her clients are at ease throughout the immigration process. Let Ms. Kahlon save you time and money by helping you get your application approved the first time.
Here are the specific immigration services I provide:
Work Permit Applications
Study Permit Applications
Visitor Record and Visa Applications
Temporary Resident Permit Applications
Permanent Resident Applications
Provincial Nominee Program Applications
Investor Applications
Self-Employed Persons Applications
Live-In and In-Home Caregiver Applications
Family Class Applications
Criminal Rehabilitation Applications
Humanitarian and Compassionate Applications,
Permanent Resident Card Applications
Citizenship Applications
Refugee Applications
Immigration and Refugee Appeals

Naseeb K. Kahlon, J.D.
Barrister & Solicitor
Kahlon Law
Phone: 604-336-8650
Email: nkahlon@kahlonlaw.ca
Web:&nbsp www.kahlonlaw.ca
Kahlon Law
#600-1285 West Broadway,
Vancouver, BC, V6H 3X8

---
Saba Naqvi, JD
Business Immigration to Canada and U.S.A.

Bruce Harwood, MA LLB Business Immigration to B.C.
Bruce and Saba act on behalf of a number of major Canadian companies in various sectors:
- biotechnology,
- engineering and manufacturing,
- food and agriculture,
- and the IT sector.

---
JENIFER A. CHILCOTT, LLB LLM,
Technology-Business Intellectual Property Lawyer
Jenifer is a technology lawyer with extensive international experience gained as in-house counsel for some of the world's foremost high technology companies. Jenifer has particular expertise in the negotiation and drafting of agreements relating to the licensing, sale and protection of intellectual property.
Having spent a number of years living and practicing technology transactions law in Asia and the South Pacific, Jenifer is able to assist clients who wish to expand their business in those regions.
Jenifer A. Chilcott,
Jenifer practices in her Victoria, BC office, serving the Capital Region Districts growing technology business sector, as well as continuing her work with Metro Vancouver and Pacific Rim tech clients.

FARRIS, VAUGHAN, WILLS & MURPHY LLP
Vancouver | Kelowna | Victoria
Suite 1100 - 1175 Douglas Street
Victoria, BC
Canada V8W 2E1
Office Telephone: +1 250 382 1100
Direct Telephone: 250.405.1987
Web profile: http://www.farris.com/farris-lawyers/... chilcott/
---

STEPHEN R. BURRI, BSc LLB
Registered Patent Agent
&
Registered Trade Marks Agent
Biography
Steve Burri is an IP (Intellectual Property) lawyer
His practise includes all aspects of intellectual property law, including patents, trademarks, copyright, domain names, industrial designs, trade secrets, due diligence and licensing. He also advises clients in entertainment and sports law matters.
Steve helps creative clients profit from their creativity. He enables his clients to develop a strategic understanding of their intellectual property assets. Steve's clients appreciate his attention to detail, clear communication style, and cost-effective service.
He advises clients to identify, protect, manage and enforce their intellectual property. Steve represents his clients before the Canadian Intellectual Property Office, the US Patent and Trademark Office and offices of the Patent Cooperation Treaty (PCT). His network of foreign associates helps protect his clients' IP worldwide. Steve has successfully defended clients' domain names in the <.com> and <.ca> domain spaces.
Steve is trained as a scientist and has conducted university and industrial research in the fields of mining, oil & gas, and environmental remediation. Previous experience includes positions as in-house counsel to a world-leading fuel cell company, teaching university biotechnology courses, and managing science and technology associations.
Steve has served as director and advisor for several organizations, including the Canadian Museum for Human Rights, Egale Canada, Canadian Student Pugwash, World University Service of Canada, and the Vancouver Mens Chorus.
Affiliations
Fellow, Intellectual Property Institute of Canada
Member, Canadian Bar Association - Intellectual Property Section
Member, American Bar Association - Intellectual Property Section
Member, Patent and Trademark Association of BC
Member, International Trademark Association
Additional information
Reg. Patent Agent - Canada, United States, Patent Cooperation Treaty (PCT)
Reg. Trademark Agent - Canada, United States
Stephen R. Burri Island IP Law
Web site: www.islandip.com
Email: burri@islandip.com
Stephen Burri
NANAIMO, Vancouver Island, BC OFFICE
43 Machleary Street
Nanaimo, BC
V9R 2G3
Tel: 250.755.9110
Fax: 1.888.655.1556

---
---
CLASS ACTIONS

Class Action Lawyers for Product Liability, Professional Negligence, Competition Act Violations
---
---
Surrey, BC Business Commercial Legal Services
---

Employment Standards / Employment
Law &
Wrongful
Dismissals
Copyright © 2005 Lawyers-BC.com Services Ltd.
Vancouver, BC, Canada


Web administration NetPac.com 2018e