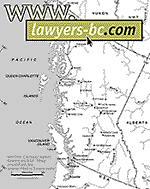 CRIMINAL LAW INFO LINKS - British Columbia

Main page - Criminal Law Information

About the law

Articles

FAQs Frequently Asked Questions about Criminal Law

Fees for Criminal Defense Lawyers

Choosing a Criminal Defense Lawyer

And...
Other Areas of Law

Lie Detector / Truth Verification Polygraph Services

Victoria / Esquimalt Police Dept.
www.victoriapolice.org
Main Headquarters Bldg.
850 Caledonia Ave., Victoria, British Columbia Canada V8T 5J8
phone: (250) 995 - 7654
Emergency: 9-1-1

Saanich Police Dept.
/www.saanichpolice.ca
760 Vernon Ave., Victoria, BC, Canada V8X 2W6
Phone: (250) 475-4321 Emergencies: 9-1-1



Reference links





See detailed Vancouver downtown street map to BC Supreme | Appeal | Provincial Courts




What's New?

Reference Links for Legal Information

Members


GREATER VICTORIA CRIMINAL DEFENSE LAWYERS DIRECTORY
GEOFREY D. SIMAIR,
Criminal Defence Lawyer
Impaired Driving and other Driving Offences
Immediate Roadside Prohibitions ( IRPs )
Drug Offences, including Marihuana Cultivation & Trafficking
Assault and Violent Offences
Spousal Assault / Domestic Violence Charges
Theft and Fraud
Bail Hearings & Reviews
Trials and Appeals
All Criminal Charges
Geof has served criminal defence clients from his offices in the heart of downtown Victoria for over 16 years.

Geofrey D. Simair Law Corporation
204 - 26 Bastion Square
Victoria, BC, V8W 1H9
Phone: 250.385.4500
website: www.simair-law.com
email: geof@simair-law.com
CLAUS, Robert
Area of Practice: Criminal Law - Claus & Company
24 HOURS
Tel: (250) 361-3000

2nd Floor
1245 Esquimalt Rd
Victoria, B.C. V9A 3P2
Website: www.ClausCriminalLaw.com


---
CONSIDINE, Christopher M., Q.C.
Personal Injury & Criminal Law
Considine & Company
30 Dallas Road
Victoria, BC V8V 0A2 - Telephone: 250 381-7788
Website: www.considinelaw.com areas.html


HELLER, James I.
Criminal defense Lawyer for Murder
& Other Serious Criminal Offenses
Website: www.jamesheller.ca
James I. Heller
2090 Chaucher St.
Victoria, BC,
V8R 1H7
Phone: 250-984-7037

---
Mayland McKimm & Associates
Criminal Law · Family Law · Personal Injury Law - Barristers & Solicitors
Mayland McKimm, Q.C.
1529 Amelia Street
Victoria, BC V8W 2K1 Phone: 250 388-4121
see also scc.lexum.umontreal.ca... Judgements of the Supreme Court of Canada
Citation:R. v. J.W.R., 2001 SCC 65, [2001] 3 S.C.R. 7
Date:October 12, 2001
Docket: 28433
"...on appeal from the court of appeal for british columbia ...
Criminal law - Charge to jury - Reasonable doubt - Theory of defence - Whether trial judge adequately charged jury on reasonable doubt and theory of defence. ...
APPEAL from a judgment of the British Columbia Court of Appeal (2001), 84 B.C.L.R. (3d) 22, 146 B.C.A.C. 123, 239 W.A.C. 123, 151 C.C.C. (3d) 236, [2001] B.C.J. No. 39 (QL), 2001 BCCA 12, dismissing the accused's appeal from his conviction for sexual offences. Appeal allowed and new trial ordered. [empshasis added] ....
D. Mayland McKimm, Q.C., and Susan E. Wishart [emphasis added], for the appellant. " [quote from Supreme Court web records fr link above on 2006.08.19]

See also - www.scc-csc.gc.ca
Supreme Court of Canada Website
---
McKAY, Donald J. Barrister & Solicitor
LL.B., Criminal Justice / Criminal Defense Lawyer
206 - 645 Fort Street
Victoria, BC
V8W 1G2 - Telephone: 250 381-2616
Website: www.donaldjmckay.com


MULLIGAN, Michael T.
Criminal Defense Lawyer
Mulligan Tam Pearson Law Corporation
2nd Floor
736 Broughton Street
Victoria, BC V8W 1E1
Telephone: 250 480-4040
Website: www.mtplaw.com/lawyers.htm


At Mulligan Tam Pearson we are dedicated to providing our clients with immediate, confidential assistance with all criminal matters including: Impaired Driving | Driving Offences | Marijuana Cultivation | Murder | Assault | Theft/Fraud | Drug Offences | Sex Offences | Young Offenders | [quote fr. website 060819]
MULLIGAN, Robert A., Q.C.
Criminal Defense Lawyer
Mulligan Tam Pearson Law Corporation
2nd Floor
736 Broughton Street
Victoria, BC V8W 1E1
Telephone: 250 480-4040
Website: www.mtplaw.com/ourfirm.htm


PEARSON, Paul E.
Criminal Defense Lawyer
Mulligan Tam Pearson Law Corporation
2nd Floor
736 Broughton Street
Victoria, BC V8W 1E1
Telephone: 250 480-4040
Website: www.mtplaw.com


GEOF SIMAIR,
Criminal Defence Lawyer
Preferred area of practice:
Impaired Driving and other Driving Offences
Immediate Roadside Prohibitions ( IRPs )
Drug Offences, including Marihuana Cultivation & Trafficking
Assault and Violent Offences
Spousal Assault / Domestic Violence Charges
Theft and Fraud
Bail Hearings & Reviews
Trials and Appeals
All Criminal Charges
Geof has served criminal defence clients from his offices in the heart of downtown Victoria for over 16 years.

Geofrey D. Simair Law Corporation
204 - 26 Bastion Square
Victoria, BC
V8W 1H9
Phone: 250.385.4500
website: www.simair-law.com
email: geof@simair-law.com

TAM, Andrew
Mulligan Tam Pearson Law Corporation
2nd Floor
736 Broughton Street
Victoria, BC V8W 1E1
Telephone: 250 480-4040
Website: www.mtplaw.com/ourfirm.htm


TOLLEFSON, Claire
Criminal Defense Lawyer
Claire Tollefson
3rd Floor, 818 Douglas Street
Victoria, BC
V8V 2B6
Telephone: 250 381-0411


ZENK, Gordon Barrister & Solicitor
Have you been arrested - charged with criminal matters including:
DUI Drunk driving?
Impaired Driving and breathalyzer cases
Assault?
Shoplifting?
Learn Zenk we know your rights and can help you exercise them!
Gordon Zenk, Defense Counsel / ICBC Personal Injury Dispute Claims
Learn Zenk Law Offices
403 - 130 Brew Street,
Port Moody, BC
V3H 0E3
Telephone: 604.949.1655


Email: Gordon Zenk
Web site: www.LearnZenk.com
see also Port Moody location within Metro Vancouver Map
[Learn Zenk moved from Burnaby to Port Moody in late August 2010]
---
see new listings for:
---
Dil GOSAL, BA, JD, LLM Criminal defence lawyer

"... will work hard and advocate zealously for You in order to protect Your rights. That dedication is consistent whether it be a speeding ticket or a homicide, a fender-bender or a brain-damage case, a small claims matter or high-stakes corporate litigation."
"As lawyers, we are often the voice for the accused, the silenced and the injured. From this, we understand the awesome position that we are in; the position You are in; and from this develops our unfailing conviction and resolve to work with You during these times of strain, to keep You apprised of developments in Your case, and to explain the process to You."
GOSAL, DILRAJ SINGH
B.A., J.D., LL.M.
Criminal Defense Lawyer,
B.C. Barrister & Solicitor
Washington State Attorney & Counselor-at-Law
Legal Practice: Canada & USA Criminal Law

CALL FOR FREE CONSULTATION
Phone: 604.719.1360
Grandview Corners Offices
#250, 2411-160th Street
South Surrey, B.C.
Canada, V3W 3A9

Lawyers-BC Profile: Dil Gosal
Education: UBC · Washington State · New York State University · see also BC
Web Site: www.gosallaw.com
---

COBB, Neil L.
Barrister and solicitor · Trial Lawyer
Area of Practice: Criminal Defense Law
Cobb · St. Pierre · Lewis
#308 - 425 Carrall Street
Vancouver, BC V6B 6E3 Canada
Phone (24 hours): 604-602-9770
Web site: Acquit.ca contact page
Phone: 604-602-9770


---
Criminal Lawyers Listed Here: represents individuals charged with: impaired driving, drug offences, crimes of violence, domestic assaults, sexual offences, and all other Criminal Code offences:
---
LISTING CORRECTIONS & CHANGES TO CRIMINAL LAW - LAWYERS LISTINGS 1999-2006
NB
If you notice an error or omission in your listing above contact us at site admin for Lawyers-BC.com
---



| About Us Lawyers-BC.com | E-mail Us | Site Map | Legal Areas | What's New | Top of Page |

LEGAL DISCLAIMER:

The information provided on Lawyers-BC.Com is not intended to be legal advice, but merely conveys general information related to legal issues commonly encountered. Your access to and use of this Web site is subject to additional terms and conditions.

© copyright 1999 - 2006 Lawyers-BC.com Services Ltd. Vancouver, BC, Canada



Original Web site design by Charis Infocom 1998-1999
Page last updated: 2006.06.17 NetPac.com Vancouver, BC and CanadaLegal.info
Site admin Netpac.com
CORPORATE-COMMERCIAL-TAX CRA CRIMINAL CHARGES DEFENSE LAWYER
For charges eg. Canada Revenue Agency CRA
Complex Tax Evasion and Fraud Charges
What is commercial crime & fraud? see terms of reference/definition on Royal Canadaian Mounted Police in BC website www.bc.rcmp.ca...



"The [RCMP] Commercial Crime Section investigates: Commercial Crime and Major Fraud
This group helps detect and deter criminal activity within the business and securities community at the local/international level. This includes corporate fraud, investment fraud, securities fraud, mass marketing fraud, credit fraud, fraudulent telemarketing and identity theft/fraud.


Corporate fraud can include fraud by or against a company. Fraud against a company can happen through misappropriation of corporate assets by a company senior officer or staff. Fraud by a company may be committed by providing incorrect or misleading information to shareholders or regulators - where incorrect information is provided for individual financial gain.
Credit Fraud may occur when fraudulent statements or other deceptive practices are made to a lender in order to secure financing.
Mass Marketing Fraud includes fraud committed by telephone, mail and Internet. Some of the more common schemes used to defraud victims are: fraudulent prize and lottery schemes, fraudulent loan offers and credit card schemes. [fr. bc.rcmp.ca....}
Investment Fraud is any fraud associated with investments impacting a person or company.

Counterfeiting
This group helps suppress the manufacture and distribution of counterfeit currency and payment cards within Canada. The Commercial Crime Unit typically investigates when there is either organized crime involvement, substantial value or financial losses, a high degree of criminal sophistication or a requirement for special technical or investigative expertise satisfying public or national interest.

Federal Statute Enforcement
Commercial Crime Sections investigate allegations of corruption of domestic public officials, and the crimes relating to integrity of national programs.

Project Emptor
Project Emptor, a multi-agency, cross-border task force led by the RCMP for the purposes of investigating and preventing international mass marketing fraud. Project Emptor operates out of the RCMP "E" Division Commercial Crime offices located in Surrey, British Columbia. Partners include the Business Practices and Consumer Protection Authority, The Competition Bureau, The United States Postal Service, the FBI, and the Federal Trade Commission. This Task Force has operated since 1998." [quote fr. bc.rcmp.ca.... 2010.10.18]
Michael Mark, BA LLB
Michael has extensive experience in both civil litigation and in criminal litigation as a former Federal prosecutor in drug, and complex tax evasion prosecutions.
Michael has practiced in Victoria since his admission to the Bar in 1991 and he became a principal at McConnan, Bion, O'Connor & Peterson Law Corporation in January 2000. He is also a past executive member of the Victoria Bar Association.
Michael Mark, LLB
Commercial Crime / Criminal Defense Lawyer
McConnan Bion O'Connor Peterson Law Corp.
Suite #420 - 880 Douglas Street,
Victoria, B.C. Canada V8W 2B7
Phone 250-385-1383
Toll free 1-888-385-1383
E-mail: mmark@mcbop.com
Web Site: www.McBOP.com
---
see also Intro to BC Criminal Law from Lawyers-BC.com
see also: www.policepolygraph.org/index.htm American Association of Police Polygraphists web site
Other Lawyer's Support Services


Private Investigators in Canada
Return to Lawyers-BC.com home page
For Personal Injury - or - Wrongful Dismissal Employment Lawyers Consider

Vancouver trial lawyer experienced with representing individuals injured in motor vehicle accidents with a variety of injuries including brain injury, spinal cord injury, chronic pain, psychological injuries and soft tissue injuries. Focus is on ensuring full compensation for all losses suffered.

Legal Practice Includes · Wrongful Dismissal & Employment Law · Institutional Sexual Abuse (native residential schools) · Contractual Disputes · Civil Litigation
West Hastings St. Office
Vancouver, BC, Canada
Telephone: (604) 669-2126
Email: RKeith@rosekeith.bc.ca
Profile: more information
Office location: Vancouver downtown map
See
Street Map for Downtown Vancouver Law Courts
---
See our detailed downtown Vancouver street map to Courts
RETURN TO HOME PAGE Lawyers-BC.com
---
See also
...................
METRO VANCOUVER LAWYERS LISTINGS CONTINUED



VANCOUVER ISLAND LAWYERS LISTINGS



EDMONTON, ALBERTA LAWYERS LISTING



TORONTO ONTARIO LAWYERS LISTINGS
Metro Vancouver Criminal Lawyers
Dil Singh GOSAL,
B.A. J.D. LL.M.
Criminal Defense Lawyer,
B.C. Barrister & Solicitor
Washington State Attorney

CALL FOR FREE CONSULTATION
Phone: 604.719.1360
Grandview Corners Offices
#250, 2411-160th Street
South Surrey, B.C.
Canada, V3W 3A9
Web Site: GosalLaw.com
Email: wabclawyers@aol.com
Lawyers-BC Profile: Dil Gosal, BA JD LLM
Degrees: U.B.C., Washington State, New York State

read Dil Gosal's article Why is there such a difference between USA Criminal Court Sentences vs Canada's considerably more lenient sentences for similar criminal code convictions? go to article

GOSAL, DILRAJ SINGH
B.A., J.D., LL.M. Surrey BC / Washington State Criminal Defense Lawyer,
B.C. Barrister & Solicitor
Washington State Attorney & Counselor-at-Law

---

Gordon Zenk BA, LLB.
DUI Criminal Defense and Personal Injury Law with Learn Zenk
serving Metro Vancouver from their Port Moody offices.

---
Downtown Vancouver Lawyers
Thomas B. Doust, LL.B.
812 - 938 Howe Street, Vancouver
Criminal Defense Lawyer
Downtown Vancouver Criminal Defense / Prison Law / Human Rights Lawyer
DONNA TURKO, BA, MA. LLB . Legal Aid Clients Accepted
---

NEIL L. COBB
Barrister and solicitor · Trial Lawyer
Area of Practice: Criminal Defense Law
Cobb · St. Pierre · Lewis
#308 - 425 Carrall Street
Vancouver, BC V6B 6E3 Canada
Phone (24 hours): 604-602-9770
Web site: Acquit.ca
Phone: 604-602-9770


---

Personal Injury ICBC Claims · Wrongful Dismissal · Native Residential Schools / Institutional Sexual Abuse Lawyer
Rose Keith, LL.B.
1486 West Hastings Street Vancouver, BC V6G 3J6 Tel: 604 669-2126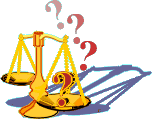 Immigration - Refugees
Partners and Shareholders
Probate and Estates