Sorél Leinburd LL.B.
Vancouver Corporate Law, Technology Law, and Commercial Business Transactional Law. Lawyer with 30 years experience.
Corporate Law
"If you are doing business or thinking about starting a new venture, your vehicle is likely to be a corporation. We have over 25 years of experience in all aspects of corporate law."

Intellectual Property Law
"The law relating to copyrights, trademarks, patents, and confidential information provides a framework for protecting and disseminating the services and products created by innovators. We work with innovators and investors on achieving preferred outcomes in this field."

Commercial Business And Transactional Law
"It's another way of saying we help our clients do deals. Some are very complex and others less so. We offer seasoned, practical advice honed by many years of closing deals."
Quote from https://Leinburd.com 2022.02.10
Sorel brings 30 years of experience with:
Intellectual Property,
Trade Marks,
Information Technology - Software Development
E-commerce / Web Business
Computer Law
and other Business Legal Services Vancouver, BC.
SORÈL LEINBURD, LLB
barrister & solicitor
Bell Alliance, Lawyers & Notaries Public
Suite 201 - 1367 West Broadway
Vancouver, BC
V6H 4A7
Phone 604 873-8723
Website: https://leinburd.com/

---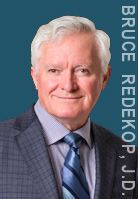 BRUCE REDEKOP, JD

Bruce practices business law and has worked with clients on thousands of matters in most legal aspects of their businesses for more than 30 years. From business inception or acquisition, to sale or succession, Bruce has the range and depth of experience to assist clients in practical and effective solutions to realize their business and legal objectives.

Some of the areas that Bruce can assist with include:

Business organizations and reorganizations
Business or property sales and acquisitions
Finance
Trade-marks and intellectual property
Contracts
Lease matters
Shareholder agreements
Employment Law
Commercial disputes
Business and property succession

Bruce's clientele is comprised of entrepreneurs, independent business owners and professionals.




BRUCE REDEKOP
Bell Alliance
Suite 201 - 1367 West Broadway,
Vancouver, B.C. V6H 4A7

Tel: 604 873 8723
Toll Free: 1.888.577.9904 www.bellalliance.ca/ people/ bruce-d-redekop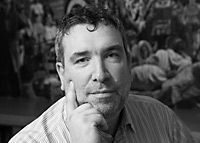 HARVEY MELLER - B.Sc. LLB,
Barrister & Solicitor
Mr. Meller's practice focuses on providing general corporate commercial advice with a specialization in entertainment law. Mr. Meller's key areas of specialization include:
Business Purchase & Sale
Corporate Financing
Entertainment Law
Guidance to Arts Organizations
Incorporations
Shareholder Agreements
Harvey's practice focuses primarily on providing general commercial advice for businesses in all industries including the provision of advice in the entertainment field and for arts organizations.

Particular practice areas include:

the sale and purchase of businesses,
commercial leasing,
the preparation and drafting of shareholder agreements, and
general corporate matters relating to incorporation, amalgamation, financing and revisions to the structure of the corporation.

As an entertainment lawyer, Harvey has provided advice regarding film financing, errors and omissions insurance, contracts for services and general matters relating to intellectual property.

Before practicing law, Harvey was a prominent local modern dance choreographer and was the co-artistic director of a successful modern dance company for a ten year period. His undergraduate specialization was in math and computer science. Harvey's unique experience as an artist, mathematician, business operator and business partner helps him to provide unique, thoughtful and creative solutions to meet his client's various needs and objectives.

EDUCATION

University of Manitoba, Winnipeg, Manitoba, BSc - 1979
University of British Columbia, Vancouver, British Columbia LLB - 1983
Simor Fraser University, Burnaby, British Columbia, Extended studies diploma in the Fine and Performing Arts - 1986
Harvey Meller Law Corporation
in association with
Klein Lawyers LLP
1385 W 8th Ave #400,
Vancouver, BC V6H 3V9, Canada
Phone: (604) 874 7171
Web profile: www.callkleinlawyers.com /lawyers-staff/harvey-meller/
---

Ferhad Sean Amiri, JD (Ottawa)
"... practices Family Law, Real Estate, Wills and Estates, Corporate Law, Employment Law, Immigration and Personal Injury. He is licensed to practice law both in British Columbia and Ontario and is a member of the Law Society of British Columbia and the Law Society of Upper Canada."

"... Mr. Amiri is fluent in Dari and Farsi (Persian), Pashto, Urdu, and Hindi. In his spare time he writes poetry in Dari and Farsi ..." [quote fr. MetroLaw.ca]
Buy and/or Sell and/or Incorpating a Company-Business
come see us at Metro Law LLP at

Metropolis at Metrotown
across from Superstore checkouts
Burnaby, BC
Suite 1141 - 4700 Kingsway
Burnaby, British Columbia
Canada, V5H 4M1
Phone: 604-434-5100
Website: MetroLaw.ca


---

Larry D. Routtenberg
"... is a founding partner of Metro Law Office LLP and has been actively involved in the Metropolis at Metrotown's businesses since 1992. Larry was called to the bar in 1983. He obtained his Law and Commerce degree from the University of British Columbia.

Larry specializes in Wills, Estates and Estate Planning, Real Estate, Corporate, and Family Law (uncontested). Larry prides himself on a constructive and collaborative approach to solving legal problems in a timely and cost effective way.
Buy and/or Sell and/or Incorpating a Company
come see us at Metro Law LLP at

Metropolis at Metrotown
across from Superstore checkouts
Burnaby, BC
Suite 1141 - 4700 Kingsway
Burnaby, British Columbia
Canada, V5H 4M1
Phone: 604-434-5100
Website: MetroLaw.ca



---
Frank M. Baily, B.Sc. LLB. RETIRED 2021
Brent A. McLean, B.Comm. LLB. RETIRED
Barristers & Solicitors Serving Metro Vancouver for over 40 years in the areas of:

· Corporate - Commercial Law
· Shareholder Agreements & Disputes
· Employment Disputes
· Corporate and Commercial Transactions
· Corporate Restructuring
· General Drafting of Commercial Agreements
· Corporate Security
· Civil Litigation
· Commercial Leases
· Mortgages & Real Estate Conveyancing
· Wills Disputes Estates & Trusts Administration, including Estate Disputes


BAILY McLEAN

Below quoted from https://www.cheedusevic.com /baily-mclean-law-group/
Effective May 31st, 2021, Frank Baily has retired. The law firm of Chee Dusevic has taken over the practices of Frank Baily.
For more information, please contact us below:

CHEE DUSEVIC
Barristers & Solicitors
Suite 2388, Metrotower II
4720 Kingsway,
Burnaby, BC,
V5H 4N2
P: +1 604 431 8368
F: +1 604 431 8308
Web: https://www.cheedusevic.com /baily-mclean-law-group/
Email: info@cheedusevic.com

---
ANDREA RASMUSSEN B.F.A. (Windsor On.), LL.B. (UBC)

the corporate and commercial partner at Wilson and Rasmussen LLP and an experienced solicitor ... Her business law practice involves representation of many large, well-established firms, as well as new companies in and around the Province of BC. Andrea and her trusted and experienced assistant, Amalia, would be pleased to assist with your incorporation, commercial lending, leasing, or business sale/purchase transactions.

Areas of Practice:

Company Law (including Incorporations: Provincial, Federal and Extraprovincial, Sole Proprietorships, Partnerships, Shareholder Agreements)
Contract Law (including Co-ownership Agreements and Joint Venture Agreements)
Commercial Lending and Borrowing (preparation and advice on loans and security documentation for the Lender and Borrower registered in the Land Title and Personal Property Security Registries of B.C.)
Employer / Employee Issues (negotiations, contract review, drafting and advice, Wrongful Dismissal issues and Employment Standards law)
Commercial Leases (review, advice and drafting)
Buying and Selling Businesses (Assets or Shares in Companies)
Wills and Estates (including drafting and advice on Wills, Powers of Attorney, Representation Agreements, Living Wills, Probate and Estate Administration)
Residential Real Estate (Buying, Selling, Mortgaging)

ANDREA RASMUSSEN, barrister & solicitor Wilson Rasmussen LLP
Suite 300
Guildford Landmark Building,
15127 - 100th Avenue
Surrey BC, V3R 0N9
Phone: 604-583-7917 (#41)
Email:
Website: www.WilsonRasmussen.com
---
Victoria BC Lawyers for Corporate-Commercial Litigation · Finance · Intellectual Property · Technology Law
James S. Hutchison LL.B.
Victoria, BC
Preferred Areas of Practice: Corporate-Commercial Business Law, Finance and Intellectual Property Lawyer.

Hutchison Oss-Cech Marlatt,
Barristers & Solicitors
#1 - 505 Fisgard Street,
Victoria B.C. V8W 1R3
Phone: (250) 360-2500

Website: HOM-law.com/practices/business-and-corporate-law
---
ANDREW TOMILSON, BA LLB LLM
Andrew was called to the Bar in 2012 and joined our solicitor's group in 2018. His practice primarily focuses on:
· Corporate commercial
· Real estate
· Wills and Estates
Originally from Calgary, Andrew operated a business overseas before pursuing a career in Law. Andrew obtained a Masters of Law in International Economic and Business Law in 2010 from Kyushu University on a full scholarship from the Japanese Ministry of Education, a Bachelor of Laws degree from the University of Victoria in 2009, and Bachelors of Arts degrees with distinction in History and Philosophy from the University of Calgary in 2002.
Andrew Tomilson
Hutchison Oss-Cech Marlett
#1 - 505 Fisgard St.
Victoria, B.C. Canada V8W 1R3
Phone: (250) 360-2500 Toll Free: 1-866-887-4878
Email: awt@hom-law.com
Website: hom-law.com/lawyers/andrew-tomilson/
---
PATRICK EDWARD BION
Business-Commercial Services Lawyer
B.A. (UVIC - 1970), LL.B. (UBC - 1973)
Patrick is one of the three founding principals of McConnan Bion O'Connor & Peterson and has practised with the firm since 1975.

Patrick has an exclusively solicitor practice and concentrates in the areas of commercial and business law, real estate development and acting on behalf of commercial lenders both in preparation of security documentation and realization of that security.

Patrick also has many small business clients and he advises those clients in all aspects of their legal needs.

McConnan Bion O'Connor & Peterson Law Corporation
Suite # 420 - 880 Douglas Street,
Victoria, B.C. Canada V8W 2B7
Phone: 250-385-1383 Toll free: 1-888-385-1383
Email Pat Bion: pbion@mcbop.com
Web Site: https://www.mcbop.com/lawyer/patrick-e-bion
Street Map: down town Victoria location near Court House
---
JOANNA LEE, BSc, LLB

Joanna Lee is a native of Victoria who graduated from the University of Victoria Law School in 2007. Joanna also has a Bachelor of Science (Biology) with distinction from the University of Victoria.

Joanna articled at Wong & Doerksen and was called to the Bar of British Columbia in 2013. She is now an associate at Wong & Doerksen.

Her main practice areas are business purchases and sales, immigration, and civil litigation. (quote from web site 2019.10.24)
Wong Doerkson Lawyers
1618 Government Street
Victoria, B.C., V8W 1Z3
Telephone: (250) 381-7799
Web site: WongDoerksen.com
Top of Page