VICTORIA COMMERCIAL LEASE CONTRACTS LAWYERS
James Hutchison, BA LLB 25+ years corporate & commercial law; finance & intellectual property law. HOM-Law.com


Andrew Tomilson, LLB. LLM.
for corporate commercial law, real estate law See www.hom-law.com/ lawyers/ andrew-tomilson/ Hutchison Oss-Cech Marlatt law firm 2 blocks from Victoria City Hall
.
N. Nima Rohani, BA JD, for: commercial leases, real estate, construction law & business law

Pat Bion, BA LLB 35+ years corporate commercial & business law; real estate development & acting on behalf of commercial lenders www.mcbop.com/ patrick-e-bion

Stewart Johnston, Senior Associate Counsel over 30 years experience in business law, real property law, see profile www.mcbop.com/ stewart-johnston



METRO VANCOUVER · BURNABY METROPOLIS AT METROTOWN · SURREY: COMMERCIAL LEASE LAWYERS

Sorel Leinburd, boutique firm lawyer focused on Corporate Law, Intellectual Property Law and Commercial Business Transactional Law - click on image of his website Leinburd.com below to go to his site for more information.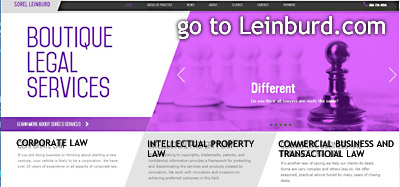 Read his article "Negotiating a Commercial Lease: Tenant's Perspective" at https://leinburd.com/news-articles/#

Based in Metrotower 2 in the Metropolis At Metrotown mall complex, see Frank Bailey or Brent McLean for commercial lease contracts, draw from their 40 years of experience in working in the Burnaby and surrounding MetroVancouver region.
Web site: www.bmgm.com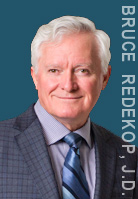 Bruce D. Redekop, BA JD- Bruce is skilled in area of commercial leasing and has acted for landlords and tenants on all aspects of leasing, including:
· negotiating offers,
· lease agreements,
· lease renewals,
· lease disputes,
· damages claims,
· enforcement issues,
· rent distress,
· and termination.
See his Redekop Law Corporation website at VenturesLaw.com.


Bruce D. Redekop, BA JD
Bruce has over 30 years experience in business law, having guided companies at all phases, from
start-up,
growth and development,
mergers,
acquisitions,
and sale
or asset disposition.
Bruce is an experienced businessman and has operated product development companies and participated in a number of business ventures with entrepreneurs. His approach is down to earth, creative and results oriented. Bruce enjoys working with professionals to achieve maximum value for clients. His primary practice areas are:
Business Organizations
Business Transactions
Contracts
More about Bruce D. Redekop
Lawyers-BC.com profile


Metro Law Office LLP
Metropolis at Metrotown Mall, Burnaby, BC
The commercial services lawyers, Larry Routtenberg, BComm LLB and/or Ferhad Sean Amiri, JD - at Metro law offices, will "assist you in buying, selling or incorporating a business; negotiating or drafting a lease; negotiating, drafting, granting or taking securing interests and mortgages; filing and discharging builders liens and personal property charges. We will also assist you in selecting and registering a web domain, corporate name and trademark for your business and can help design business forms which will avoid costly problems in the future." [quote from http://www.metrolaw.ca/business.html 2019.07.18]

Larry D. Routtenberg, BComm, LLB (UBC)
"... is a founding partner of Metro Law Office LLP and has been actively involved in the Metropolis at Metrotown's businesses since 1992. Larry was called to the bar in 1983. He obtained his Law and Commerce degree from the University of British Columbia.

Larry specializes in Wills, Estates and Estate Planning, Real Estate, Corporate, and Family Law (uncontested). Larry prides himself on a constructive and collaborative approach to solving legal problems in a timely and cost effective way.



Ferhad Sean Amiri, JD (Ottawa)
"... practices Family Law, Real Estate, Wills and Estates, Corporate Law, Employment Law, Immigration and Personal Injury. He is licensed to practice law both in British Columbia and Ontario and is a member of the Law Society of British Columbia and the Law Society of Upper Canada."

"... Mr. Amiri is fluent in Dari and Farsi (Persian), Pashto, Urdu, and Hindi. In his spare time he writes poetry in Dari and Farsi ..." [quote fr. MetroLaw.ca]

Buy / Sell / Incorpating a Company / Negotiating or Drafting a Commercial Lease - come see us at
Metro Law LLP at
Metropolis at Metrotown
across from Superstore checkouts
Burnaby, BC
Suite 1141 - 4700 Kingsway
Burnaby, British Columbia
Canada, V5H 4M1
Phone: 604-434-5100
Website: MetroLaw.ca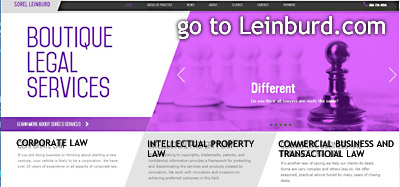 Sorel Leinburd, BA LLB
A business lawyer with a focus on:
· corporate/commercial law,
· information technology, and
· intellectual property.
Sorèl's IT experience includes computer software development agreements, technology licensing, a range of internet and e-commerce agreements, distribution and representative agreements, confidentiality agreements, employment and consulting agreements. His IP experience covers trademarks, trade secrets and copyright matters.

On the corporate and commercial side, Sorèl's experience includes company formation, shareholders and partnership agreements, sales and acquisitions of businesses, financing, commercial leasing, corporate restructuring transactions, and a broad range of business contracts.

Sorèl's clients include small and medium-size businesses and entrepreneurs at all stages of development including start-ups and growth companies. Representative clients and their scope of activities include software and hardware development, technology development & manufacturing, technology marketing, food, clothing & product manufacturing, commercial real estate holding companies, and professionals including medical doctors, dentists, architects and lawyers. Sorèl is also regularly engaged by other lawyers to provide professional services to their clients.
SORÈL LEINBURD, LLB
barrister & solicitor
Bell Alliance, Lawyers & Notaries Public
Suite 201 - 1367 West Broadway
Vancouver, BC
V6H 4A7
Phone 604 873-8723
Website: https://leinburd.com/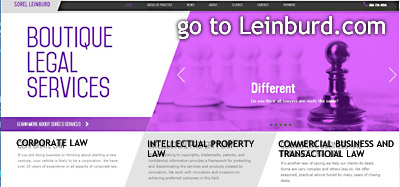 ---
Andrea-Rasmussen, BFA LLB
Areas of Practice:
Company Law (including Incorporations: Provincial, Federal and Extraprovincial, Sole Proprietorships, Partnerships, Shareholder Agreements)
Contract Law (including Co-ownership Agreements and Joint Venture Agreements)
Commercial Lending and Borrowing (preparation and advice on loans and security documentation for the Lender and Borrower registered in the Land Title and Personal Property Security Registries of B.C.)
Employer/Employee Issues (negotiations, contract review, drafting and advice, Wrongful Dismissal issues and Employment Standards law)
Commercial Leases (review, advice and drafting)
Buying and Selling Businesses (Assets or Shares in Companies)
Wills and Estates (including drafting and advice on Wills, Powers of Attorney, Representation Agreements, Living Wills, Probate and Estate Administration)
Residential Real Estate (Buying, Selling, Mortgaging)
Trusts (Family, Disability, Inter-vivos)
Contact::
Wilson Rasmussen LLP
Suite 300
Guildford Landmark Building,
15127 - 100th Avenue
Surrey BC, V3R 0N9
Telephone: 604 583 7917
Email: arasmussen@wilsonrasmussen.com
Website: http://wilsonrasmussen.com/