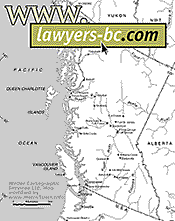 Surrey RCMP POLICE STATIONS
locations & contacts
CRAIG D. SICOTTE
LLB
Criminal Defense Lawyer
* Legal Aid Accepted *

Impaired Driving charge? Domestic Assault? Other criminal charges in Surrey?
Sicotte & Henry
#200 - 10706 King George Hwy.
Surrey, BC V3T 2X3
Phone 604-585-8898
surreycriminallawyer.com
see also
Prison Law · Prisoner's Rights & Human Rights Law
Metro Vancouver Lawyers Directories
MARY-JANE WILSON, BA LLB
Barrister & Solicitor
Wills & Estates Lawyer
Mary-Jane Wilson practices in the following areas of law:
Wills; Estates and Trusts; Wills and Probate;
Powers of Attorney; Representation Agreements;
Appointment of Committees
Estate Administration; Estate Planning;
Real Estate and Financing;
Residential Real Estate (conveyancing)
MARY-JANE WILSON
Barrister & Solicitor
Wilson Rasmussen LLP
#300 - 15127 - 100th Avenue
Surrey, BC
V3R 0N9
Phone: 604 583-7917
Email: mjwilson@wilsonrasmussen.com
Web site: www.WilsonRasmussen.com
Professional/Community Involvement:
* Member of the Canadian Bar Association, BC Branch (CBABC), Real Property Section, Wills and Trusts Section;
* Member of the Real Estate Lawyers and Notaries Association (RELAN);
* Member of the Surrey Bar Association;
* Past Director of the Surrey Board of Trade;
* Past President of the www.fvepc.comFraser Valley Estate Planning Council;
* Member of the Law Society of BC;
* Past Director of the Surrey Foundation;
* Member of the Women Lawyer Forum.
Fees & Payment Information: Free Initial Consultation Accepts Major Credit Cards · Visa & MasterCard
---
ANDREA RASMUSSEN B.F.A. (Windsor On.), LL.B. (UBC)

the corporate and commercial partner at Wilson and Rasmussen LLP and an experienced solicitor ... Her business law practice involves representation of many large, well-established firms, as well as new companies in and around the Province of BC. Andrea and her trusted and experienced assistant, Amalia, would be pleased to assist with your incorporation, commercial lending, leasing, or business sale/purchase transactions.

Areas of Practice:

Company Law (including Incorporations: Provincial, Federal and Extraprovincial, Sole Proprietorships, Partnerships, Shareholder Agreements)
Contract Law (including Co-ownership Agreements and Joint Venture Agreements)
Commercial Lending and Borrowing (preparation and advice on loans and security documentation for the Lender and Borrower registered in the Land Title and Personal Property Security Registries of B.C.)
Employer / Employee Issues (negotiations, contract review, drafting and advice, Wrongful Dismissal issues and Employment Standards law)
Commercial Leases (review, advice and drafting)
Buying and Selling Businesses (Assets or Shares in Companies)
Wills and Estates (including drafting and advice on Wills, Powers of Attorney, Representation Agreements, Living Wills, Probate and Estate Administration)
Residential Real Estate (Buying, Selling, Mortgaging)

ANDREA RASMUSSEN, barrister & solicitor Wilson Rasmussen LLP
Suite 300
Guildford Landmark Building,
15127 - 100th Avenue
Surrey BC, V3R 0N9
Phone: 604-583-7917 (#41)
Email:
Website: www.WilsonRasmussen.com
---
LINDA MARK

barrister & solicitor
Canada Immigration Lawyer for Immigration / Visas / Temporary Permits & Related Legal Services
Mark & Company Law Corporation
Mark & Company Law Corporation
Contact address: PO Box 158, 10688 King George Blvd.
(office: 10808 - 130th Street)
Surrey, B.C.
V3T 4W8
Canada
Phone: 604-588-9800

Web Site: to be confirmed)
NB. office address effective Sept. 2008, closer to local Sky Train Station


---
CRAIG D. SICOTTE, LLB
Criminal Defense Lawyer
* * * Legal Aid Accepted * * *
Sicotte & Sandhu
#200 - 10706 King George Hwy.
Surrey, BC, V3T 2X3
Phone: 604-585-8898
Web: SurreyCriminalLawyer.com
Impaired Driving charge? Domestic Assault? Other criminal charges in Surrey?

The best way to protect yourself and your rights is to contact a criminal defence lawyer immediately.

Do not discuss your case with the police before you talk to us!


We have successfully defended clients at all court levels in British Columbia. We bring a vast amount of compassion and experience to you and your case. While some lawyers practice in several legal fields, at Sicotte & Sandhu we focus solely on defending clients facing criminal charges. That is all we do and we've been providing extraordinary legal service to the Surrey area for well over 20 years."

lawyers on our criminal defense team

CRAIG DARYL SICOTTE, Dip. of Theology (Pacific Bible College); LL.B. (UVic 1990)
· 2013-2018 Client Distinction Award
· Profile surreycriminallawyer.com/craig-daryl-sicotte/

JANEEN SANDHU, B.A.(UVic) J.D. (Touro, New York)
· previous experience as Federal Prosecutor
· Profile surreycriminallawyer.com/janeen-sandhu/

AMAN JASWAL, B.A. (UBC) LL.B. (U.Alberta)
· Punjabi speaking
· Profile hsurreycriminallawyer.com/aman-jaswal/

JOSHUA KRUEGER, B.A. (Canada Mennonite Univ.), J.D. (UBC)
· Profile surreycriminallawyer.com/joshua-krueger/

Sicotte & Sandhu
#200 - 10706 King George Hwy.
Surrey, BC, V3T 2X3
Phone: 604-585-8898
Web: SurreyCriminalLawyer.com
---

MARVIN STERN, BA LLB
Criminal Defense Lawyer with over 30 years experience.
Stern Shapray, Criminal Lawyers #1012 - 7445 - 132nd Street,
Surrey BC V3W 1J8 Canada
Phone: 604-590-5600
Website: www.sternshapraylaw.ca/marvin-stern
---
ROBERT DORAN, B.Sc.(hons), LL.B. (UBC)

"I have over 26 years of experience as trial and appellate counsel. My practice encompasses all levels of courts within British Columbia - Provincial Court, Supreme Court and the Court of Appeal."
Practice Areas:
· Construction Litigation;
· Real Estate Litigation;
· Corporate Litigation;
· Business Litigation;
· Employment Law;
· Estate Litigation;
· General Business;
· Personal Injury; Automobile Accidents; Dog Bites; Head and Spinal Injuries; Motorcycle Accidents;
· Nursing Home Abuse; Sexual Abuse; Slip and Fall; Trucking Accidents; Wrongful Death.

Member: Law Society of British Columbia; Canadian Bar Association.

Professional / Community Contributions:
Lecturer, Public Legal Education Society of British Columbia, Vancouver, 1986-1994.
Member, White Rock South Surrey Chamber of Commerce.

Robert Doran,
Barrister & Solicitor
#302, 15252 - 32nd Avenue
Surrey, British Columbia V3S 0R7
Telephone: 604.542.9455
Website: https://www.radoranlaw.com/
DAVID GREIG, BA LLB
Barrister & Solicitor
- family law
- wills & estate litigation
- see more at https://www.southcoastlaw.ca/david-r-greig

RENÉE ALDANA, BA, LLB
Barrister & Solicitor
- family law
- personal injury
- see more at https://www.southcoastlaw.ca/renee-aldana

DUSTIN P. KUHN, B.A., LL.B (honours)
- Family Law,
- ICBC injury law, and
- Estate Litigation
- see more at https://www.southcoastlaw.ca/dustin-kuhn

KENDELLE POLLITT, BA LLB
Kendelle's practice focuses on all aspects of Family law. This includes:
- Co-habitation and pre-nuptial agreements
- Separation Agreements
- Divorce
- Family Property and debt arrangements
- Adoptions
- Spousal support
-Child support
-She also has considerable experience with family and business property division.
- see more at https://www.southcoastlaw.ca/kendelle-pollitt
"If you have been injured in a car accident, it is important to consult a lawyer promptly. It is in your best interest not to make a statement to ICBC until after you have done that. If you have been injured as a motorist, cyclist, or pedestrian, your initial interview with us is free. " more information at southcoastlaw.ca/services.html
SOUTH COAST LAW GROUP
#6, 15243 - 91st Avenue
Surrey, B.C., V3R 8P8
Tel: 604-496-5096
Web: www.southcoastlaw.ca
---
JASMEET MANGAT
FAMILY & PERSONAL INJURY LAWYER IN SURREY AND VANCOUVER
"Jasmeet speaks Punjabi and English, and understands Hindi." व्यक्तिगत चोट वकील
Vancouver Family Law Firm,
YLaw Group
410-1122 Mainland Street,
Vancouver, BC V6B 5L1
Tel: 604-974-9529
Email: info@ylaw.ca
https://www.ylaw.ca/about/lawyers/jasmeet-mangat/
---
DONALD F. PORTER,
Barrister & Solicitor
"Don Porter has restricted his law practice to family law exclusively for the benefit of his clients."
#202 - 6846 King George Boulevard
Surrey, BC
V3W 4Z9
Phone: 604 594-5155

---
MOVING TO VANCOUVER OR VICTORIA?
see also Metro Vancouver Real Estate Lawyers Directory
see also Victoria Wills & Estates Probate Lawyers
---
SURREY REFERENCE INFORMATION WEB SITES
·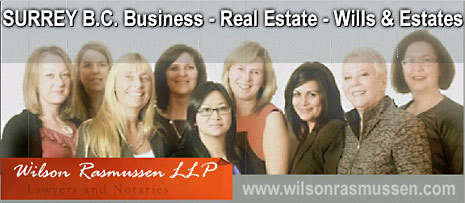 Wills & Estates · Real Estate · Business Development
---
PERPINDER SINGH PATROLA, B.A., LL.B.

Business Lawyer
"...Perpinder has counseled on a broad spectrum of matters from:

incorporations,
complex mergers and acquisitions,
public offerings, and
private placements
to international licensing agreements and
multinational trade-mark applications.
He has advised private and public companies, large enterprises and start-ups, and Canadian and foreign companies.
Prior to starting Patrola Law, Perpinder practiced with two of Canada's largest corporate law firms, on Bay Street (Toronto) and in Vancouver. He was called to the Ontario Bar in 2006 and to the British Columbia Bar in 2007." [quote fr. website 2019.03.27]
Perpinder and associates handle a range of services including:
Business
Incorporations
IP & Trademarks
Employment Law
Dental Law
Blockchain Law
Wills & Estates
Real Estate
Immigration
Securities
Perpinder Singh Patrola

Patrola Law Corporation
Unit 112,
12827 76 Avenue
Surrey, BC
V3W 2V3
Phone: 778 565-4700
Website: patrolalaw.com



ALEXANDRA CELINE WONG LLB, LLM, MBA
International Business and Technology Lawyer
Vancouver-Surrey & New York Associate Offices
Licensed to Practice Law in BC, Canada and New York State, USA
Bar admissions: Canada (BC & Ontario) · United States (New York) · Singapore
ALEXANDRA WONG's Legal practice areas include:
Corporate / Commercial Law
Mergers & Acquisitions
International Investment & Transactions
International Structure & Finance
Technology Law
Business Outsourcing, Insourcing, Offshoring, Nearshoring
Business Succession Planning
Commercial, Construction and Engineering Litigation
Professional Practice Issues and Disputes

A business lawyer with international experience in Asia and North America with a focus on international business, corporate/commercial, finance and engineering/technology law.

Alexandra's corporate and commercial practice focuses on companies entering or doing business in U.S. and Canada. Alexandra's experience includes formation of legal entities, shareholders, partnership and alliance agreements, mergers, sales and acquisitions of businesses, procurement, distribution, outsourcing and service agreements, financing, commercial leasing, corporate restructuring transactions.

Alexandra's engineering/technology practice includes engineering and construction agreements, software development agreements, technology reselling, transfer and licensing agreements, internet hosting and e-commerce agreements, distribution and representative agreements, confidentiality and non-competition agreements, employment and consulting agreements.

Alexandra aims to deliver innovative and commercial astute legal advice, with a service level that is accessible, prompt, effective and at a reasonable cost.

In the 1990s, Alexandra worked on both transactional and litigation aspects of business, corporate and commercial law in Singapore with Joseph Hoo Morris & Kumar, a long time general practice firm in Singapore. She also served as legal counsel to the shipyard division of SembCorp Industries Ltd, a publicly listed Singapore conglomerate trading on the Singapore Stock Exchange. Aside from her legal practice, Alexandra has worked with individuals and companies on investments and market development/expansion in U.S. and Canada.

Alexandra is also an Attorney-at-law in the State of New York and is associated with the firm of Rosensteel Law in New York City, practicing international, business and technology law.

Barrister & Solicitor, B.C. Canada
Barrister & Solicitor, Ontario, Canada
Attorney-at-Law, State of New York, USA
National University of Singapore law school law.nus.edu.sg where she obtained both her Bachelor (1994) and Masters (1996) in Law in international business and corporate finance
Concordia University business school in Montreal, Canada where she graduated with an MBA (2004 Masters in Business Administration) in finance, business valuations and organizational and strategic consulting.
Aside from her legal practice, Alexandra has consulted with investors and businesses in real estate, solution-provision, distribution and tourism industries.
Alexandra Wong - WONG and ASSOCIATES
Peninsula Business Centre
15388 - 24th Avenue,
Surrey BC.
Telephone: 604-628-2317
E-mail: A. Wong
Website: EngTechLaw.com
see also New York Attorney-at-law Profile for Alexandra at www.RosensteelLaw.com
Attorneys


ROSENSTEEL LAW LLP. www.rosensteellaw.com

"... Legal Services for the High-Tech, High-Paced, Global Marketplace"

Rosensteel Law is a full-service law firm. Through an organized team of attorneys and professionals, and a well established network of correspondent law firms overseas, the firm provides world-wide legal counseling.
[in other words] .... a full-service law firm specializing in servicing technology oriented companies and individuals.

Rosensteel Law practices in the following areas of law:
- Technology Law,
- Computer Law,
- Intellectual Property Law,
- General Corporate Law,
- Business Law,
- Tax Law,
- International Law,
- Real Estate,
- Commercial Arbitration, Commercial Litigation,
- Mergers and Acquisitions,
- Funding and Banking Transactions,
- Emerging Technologies .

The firm advises clients in North America and worldwide, including Europe, Asia and South America." [authorized quote fr. website 2010.09.09-2005.07.01-2009.08.13 ]

ROSENSTEEL LAW
World Financial Center
Brookfield Place
200 Vesey Street, 24th Floor
New York, NY 10281
USA
Tel: (646)952-8770
E-Mail: rosensteellaw@hotmail.com
Internet: www.rosensteellaw.com
---
ARASH RAI
B.A., B.Ed., JD
Associate, Wilson Rasmussen
Arash practices in the areas of:
residential and commercial real estate,
refinances,
wills and estates,
and corporate law.
Arash has experience advising her clients on a wide range of corporate matters, including the incorporation and organization of businesses. Arash assists her clients with drafting and reviewing various types of contracts,
She also advises clients with their personal planning needs, including advising on and wills, powers of attorney and representation agreements.
Prior to joining Wilson Rasmussen LLP, Arash practiced with a mid-sized firm in Calgary and a firm in Abbotsford, with a focus on real estate and corporate commercial law.
Contact Information:
Telephone (604) 583-7917
Email arai@wilsonrasmussen.com
Website: wilsonrasmussen.com/bio_rai.html
---
HAMILTON DUNCAN
"HDAS is a mid-sized law firm specializing in business law, litigation, estate planning, real estate law, and personal injury. Serving Surrey, Vancouver and the Pacific Northwest" [quote from law firm web site 2007.01.05] www.hdas.com
Hamilton Duncan Armstrong & Stewart LLP's [lawyers-law-firm] practice includes work in a diverse range of areas including the following:
Business Law
Purchase and sale of businesses, Merger and acquisitions, Joint ventures, Incorporations, Contract negotiation and drafting ....
Litigation
Business and commercial litigation, Civil litigation, Employment matters, Foreclosures, Shareholder disputes, Personal injury and ICBC claims ....
Estate Planning
Wills and probate, Estate planning and management,
Business and family trusts ....
Real Estate
Purchase and sale of commercial and residential real estate,
Land development and subdivision, Leases, ....
Hamilton Duncan
Station Tower Gateway
Suite 1450, 13401 108th Ave
Surrey, BC V3T 5T3
Tel: 604-581-4677
Email: info@hdas.com Web: www.hdas.com
---
---
DONNA TURKO, QC

Downtown Vancouver Criminal Defense & Prison Law Lawyer.

Legal practice includes: All Criminal Code & Statutory Offences · Prison Law · Prisoner's Rights & Human Rights Law

She has experience representing clients at all levels of Provincial Courts including appeals to the Supreme Court of Canada

Turko & Company
The Marine Building 1000-355 Burrard St.
Vancouver, BC
V6C 2G8 Phone: 604 801-6880
Web site: turkoandco.ca/
see also: www.policepolygraph.org American Association of Police Polygraphists web site
Other Lawyer's Support Services


Private Investigators in Canada
Return to Lawyers-BC.com home page
Privacy Laws & Private Investigators

Dilraj (Dil) Singh GOSAL BA JD LLM
Surrey Criminal Defense & Personal Injury ICBC Claims Lawyer

Preferred Areas of Practice: Criminal Law in Canada & USA · Personal Injury · ICBC Accident Claims · Impaired Driving · Aggravated Assault

Licensed to practice in both BC and Washington State law courts in criminal defence · cross-border car accidents · DUI / DWI · personal injury · criminal law cases including: aggravated assault, attempted murder, criminal negligence charges.

Practices as a barrister and solicitor in BC and as a Counselor-at-law / Attorney in Washington State, USA courts. Has a J.D. Juris Doctor / Doctorate in Jurisprudence from Washington State University & Master of Laws degree from the State University of New York. Dil is fluent in English and Punjabi.

Office: #205, 12830 - 80th Ave.,
Surrey, BC, V3W 3A8
Phone: 604.598.1118
Web Site: GosalLaw.com
Email: gosal-criminal-defense@lawyers-bc.com
Lawyers-BC Profile: Dil Gosal, BA JD LLM
---
BRUCE LEMER, LLB
Metro Vancouver
· ICBC Catastrophic Injury Claims
· Medical Malpractice
· Class Actions Lawyer

Bruce has helped victims of motor vehicle accidents obtain millions of dollars of compensation for:
· whiplash and other soft tissue injuries
· orthopedic injuries
· brain injuries
see also BrainInjury.claims
· paraplegia and quadripegia
go to BruceLemer.com
Injured in a car accident? Feeling alone? Unsure what to do?
ICBC is interested in giving you as little as possible. ICBC does not represent your interests once you are hurt in an accident and will pressure you into taking an unjust settlement. You need someone on your side to ensure your rights are respected and you get a fair settlement.
For more than twenty-five years, Vancouver personal injury lawyer Z. Philip Wiseman has been helping clients get the compensation they deserve. Phil Wiseman and his team have the experience to help you . We offer services in many languages, including English, Cantonese, Mandarin, Polish, Vietnamese, and Korean.
Don't let someone else's negligence ruin your life. Before you call ICBC, call us to book a free consultation. Remember, we don't get paid unless you do.
Z. Philip Wiseman Law Corporation
Trial Lawyer - Attorney for Personal Injury - ICBC Claims
401 - 777 Broadway West
Vancouver, BC, Canada, V5Z 4J7
Phone: (604) 873-8446
Email: Philip Wiseman
Web site: zpwlawcorp.com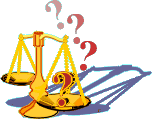 Jeffrey Lowe B.Comm., LLB Vancouver BC Canada Business Immigration Lawyer with 26 years experience.