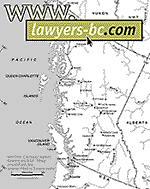 Personal Injury Law Information Area
Dealing with ICBC Insurance Adjusters
See detailed Vancouver downtown street map to Supreme | Appeal | Provincial Courts
Read article "The Steps in a Personal Injury Case"
Vernon Lawyers With Experience with
What's New?
Reference Links for Legal Information
Members
ROBERT A. CLARKE, BSc.Engineering (Queens), LLB (Alberta),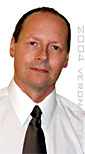 Experienced trial lawyer for personal injury law & accident claims.

Cases have included motor vehicle accidents, wrongful death, slip-and-fall claims, ATV accidents, boating accidents, product liability, and domestic animal altercations. Claims have ranged from simple whiplash to catastrophic injuries (including brain and spine injuries), and long-term disabilities and paraplegia.

We represent clients throughout BC
(click for details)

ROBERT A. CLARKE
Barrister & solicitor
3018 29 St.
Vernon, BC Canada V1T-5A7
Telephone: 250-558-0300
Toll Free: 1-866-662-4441
E-mail: rac@raclaw.ca
Web site: www.raclaw.ca

Carolyn R. Christiansen, BA LLB
Preferred area of practice: Family Law & mediation

"Carolyn's practice includes divorce, child custody, guardianship and access, child and spousal maintenance, division of family assets, pre-nuptial, cohabitation and separation agreements, and other issues arising from the breakdown of married or common law relationships." [fr. website 2013.05.20 ]

Carolyn R. Christiansen,
#2-2908 31st Ave.
Vernon, B.C.
V1T 2G4
Telephone: 250.542.7550
Website; www.fairviewfamilylawbc.com

(update 2013.05.20 )

Paul G. Danyliu
Verdurmen & Company Law Corporation
450 Lakeshore Road NE
P.O. Box 826
Salmon Arm, BC
V1E 4N9
Phone: 250 833-0914


Alan M., Gaudette BA LL.B.
Barrister & Solicitor &middot Family Law Mediator
over 20 years experience
Coldstream Family Law Office
Member of Okanagan Collaborative Family Law Group 9 - 13341 Kidston Rd.
Coldstream, British Columbia V1T 2B8
Telephone: (250) 545-3132


Laarakker, Gerry M.
Lawyer & Notary


"The Laarakker Law firm is a small law firm in the Okanagan Valley in British Columbia with a preferred practice in the areas of Small Business Commercial and Corporate Law, Wills and Estates as well as Collaborative Family Law. We pride ourselves in affordable, personal service...."

"On our website are a number of articles you may find of interest. Feel free to peruse them and contact us for your particular questions....."

Wir sprechen Deutsch (we speak German)
Wij spreken Nederlands (we speak Dutch)

Gerry M. Laarakker Law Corporation
#1, 4205 - 27th Street
Vernon, BC
V1T 4Y3
Phone: 250 260-4273
Website: laarakkerlaw.com


Thomas D. Schiller
Thomas D. Schiller Personal Law Corporation
320 Falcon Point Way
Vernon, BC
V1H 1V5
Phone: 250 260-1921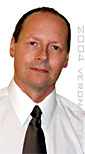 " Robert has been active with both the local bar and the BC Branch of the Canadian Bar Association. He was a representative on the Council for Cariboo Region of Canadian Bar Association (1985-88), Secretary of the Okanagan Family Law Subsection of the Law Society of BC (1990-94), President of the Vernon Bar Association (1990-92), Director on the Joint Court Services Committee of the Canadian Bar Association (1990 - 95). In 2001, Robert presented a paper on Social Host Liability to the Trial Lawyers Association. Robert is also active in the community. He was President and director of the Kiwanis Club, in Vernon (1993 - 96), Secretary of the North Okanagan Brain Injury Society (1997 - 99), Cross Country Ski Coach for Jackrabbit Racers (1994 - 96), President and director of the Allan Brooks Nature Centre (1999 - 02), and Director of the Okanagan Science Centre (2003). [quote fr. www.RAClaw.ca
Our office is located in Vernon, and we represent clients in:

Windermere, Prince George, Nelson, Revelstoke, Salmon Arm, Kelowna, Calgary, Penticton, Kamloops, Grand Forks, Golden, Cache Creek, Vancouver, and Victoria.

Distance is not a concern or impediment to good representation.
3018 29 St.
Vernon, BC Canada V1T-5A7
Phone: 250-558-0300 Toll Free: 1-866-662-4441
E-mail: rac@raclaw.ca


See also article written by BC lawyers on
"The Steps in a Personal Injury Case"
Return to
Personal Injury area of Lawyers-BC.com
[Vernon lawyers listings 1999-2004 directory updated 07/2004]
SEE ALSO OTHER LAWYERS LISTINGS BELOW
Vancouver BC Lawyers - Preferred Areas of Practice & Specialization Directory - Lawyer Updates 2004
| Business Incorporation | Canada Immigration | Class Action | Car Accident / Personal Injury | Computer / Intellectual Property | Criminal Defense | Incorporation - Business | Insurance | Medical Malpractice | Real Estate | Wills Estates & Trusts |
Vancouver Personal Injury Lawyers - BC Canada
Vancouver Class Actions Lawyers - BC Canada
see listings of Class Action Lawyers dealing with potential class action areas of Competition Act Violations · Securities Fraud · Products Liability · Labour & Employment · Environmental Problems
read introduction article on class action law in BC
see Class Action FAQ's (Frequently Asked Questions)
Criminal Law - Defense Lawyers
Introduction to Criminal Law Presumption of innocence / Right to remain silent / Proof beyond a reasonable doubt / Due process / Kinds of criminal offences
Vancouver Canada Immigration Lawyers - BC Canada
BC Incorporations
Vancouver Computer Law - Intellectual Property "IP" Lawyers - BC Canada
Vancouver and BC General Insurance Lawyers - BC Canada
see listings of Vancouver General Insurance Lawyers
including: Professional Negligence & Medical Malpractice Insurance, Product Liability, Directors Insurance Law & Class Actions
Vancouver Real Estate / Conveyancing Lawyers - BC Canada
Vancouver Wills, Estates and Trusts Lawyers - BC Canada





LEGAL DISCLAIMER:

The information provided on Lawyers-BC.Com is not intended to be legal advice, but merely conveys general information related to legal issues commonly encountered. Your access to and use of this Web site is subject to additional terms and conditions.

© copyright 1999Lawyers-BC.com Services Ltd. Vancouver, BC, Canada




Page last updated: 2013.05.20 NetPac.com Vancouver, BC and CanadaLegal.info
Rose A. Keith
Vancouver ICBC Injury Claims lawyer

Experienced representing individuals injured in motor vehicle accidents with a variety of injuries including brain injury, spinal cord injury, chronic pain, psychological injuries and soft tissue injuries. Focus is on ensuring full compensation for all losses suffered.

Also experienced with · Wrongful Dismissal & Employment Law · Institutional Sexual Abuse (residential schools) · Contractual Disputes · Civil Litigation


1500 - 1030 West Georgia St.
Vancouver, BC, Canada V6E 2Y3
Telephone: (604) 669-2126
Toll Free: 1-888-651-6638 Email: RKeith@rosekeith.bc.ca
Profile: more information
Office location: Vancouver downtown map

see also Article in CanadaLegal.info by Rose Keith "Making your ICBC Claim for Personal Injuries Suffered from a Motor Vehicle Accident in BC"



An experienced trial lawyer, with 30 years experience, for ICBC Claims and Personal Injury Claims.
She is also well known and respected in the field of BC Labour - Employment Law

Banister & Company
670-355 Burrard St.
Vancouver, BC, Canada V6C 2G8
Telephone: (604) 662-7276
Email: admin@banisterlaw.com
Web Info: Banister and Company


Read article The Steps in a Personal Injury Case - What to do in BC Canada

See our detailed downtown Vancouver street map to Courts

RETURN TO HOME PAGE Lawyers-BC.com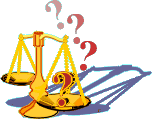 Commercial Leases
Civil Litigation
Employment Standards
Family Law
Human Rights
Immigration - Refugees
Partners and Shareholders
Probate and Estates
Trademarks